A walk-in shower is one of life's pleasures. There are few things more relaxing than time spent under expansive steam. But just taking a walk-in shower for face value can overlook its potential to boost wellness. And if it isn't well designed, it can actually be unpleasant. "There's nothing worse than poorly placed body sprays," says designer Meredith Owen when asked for her top walk-in shower ideas. Several other interior designers shared this sentiment: Utility and precise placement are key.
It really would be a shame not to fully honor this space. That's because a walk-in shower is a gateway to an incredible at-home spa. So if you're curious about the best design elements, both big and small, look to these 11 designers' walk-in shower ideas. Each adds efficacy and flow to absolute luxury.
Featured image by Justina Blakeney.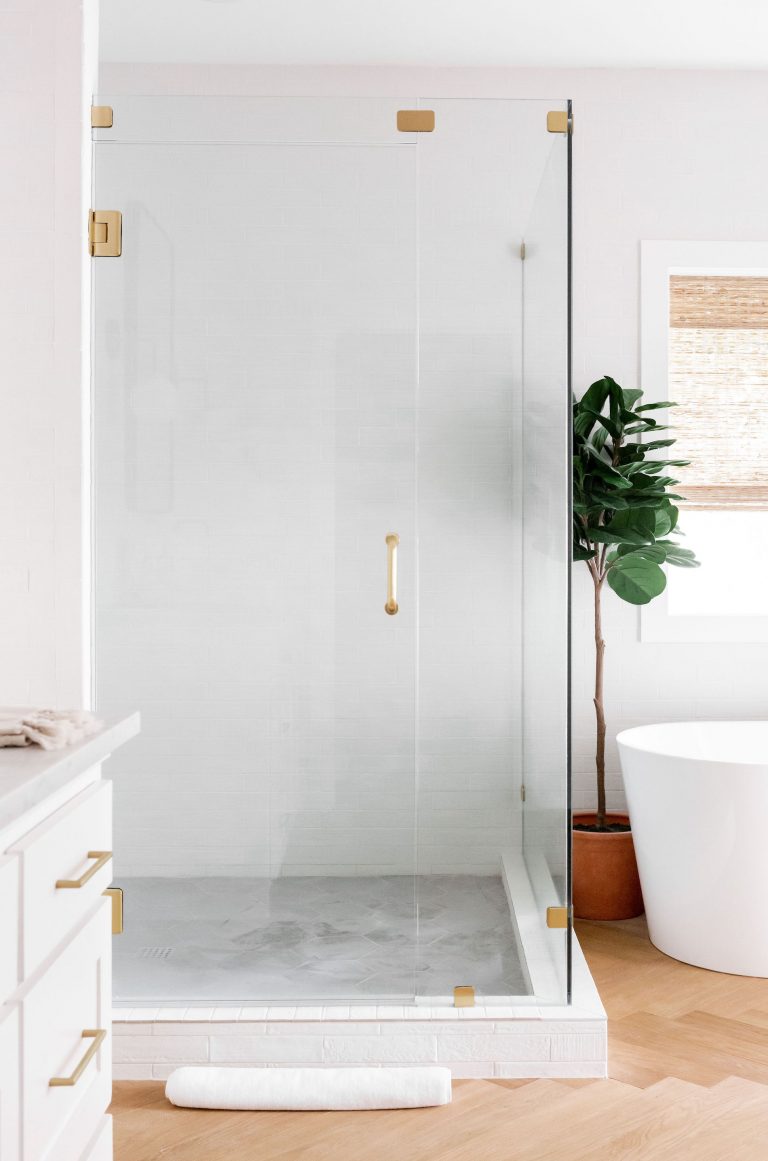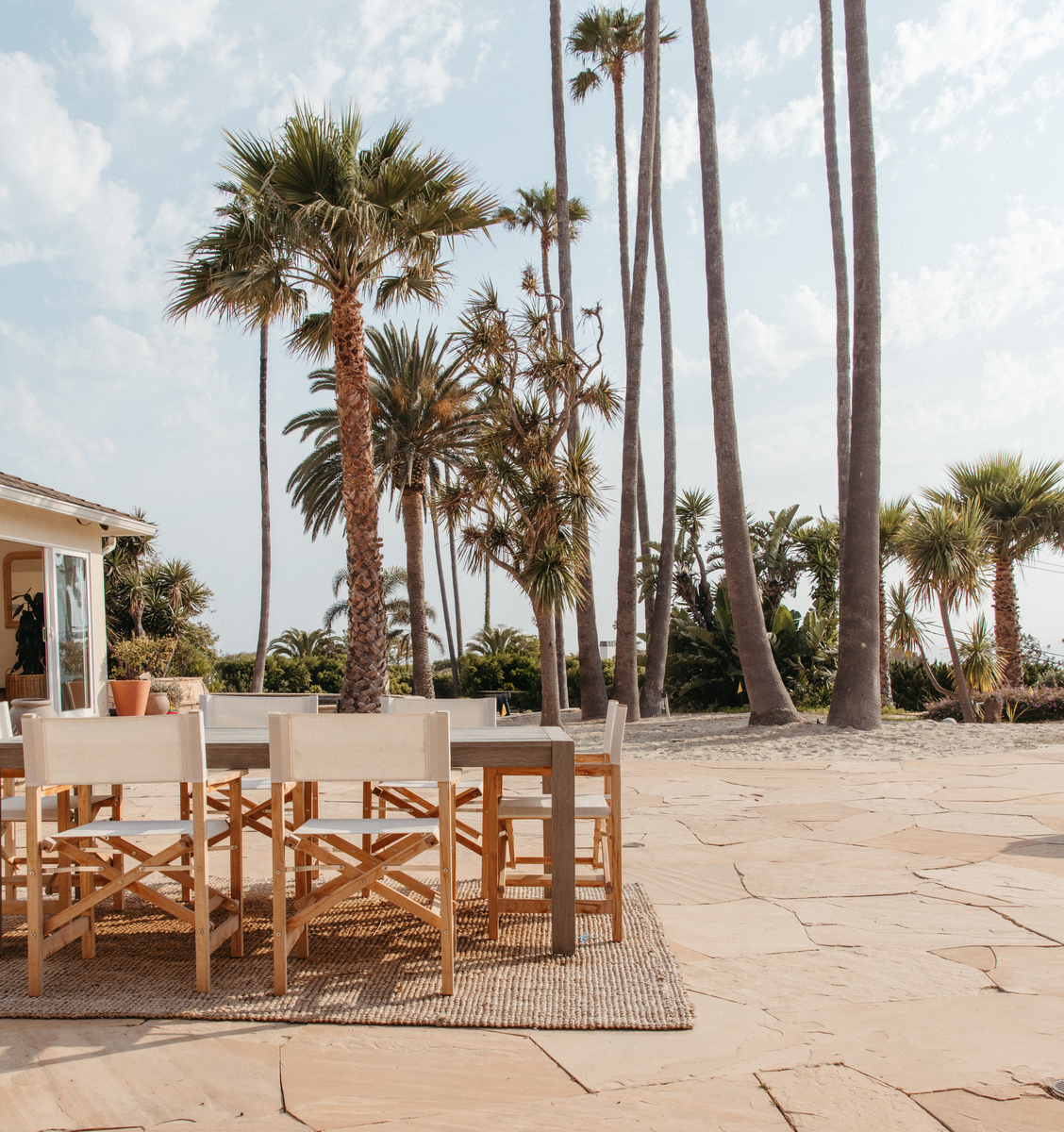 Subscribe
Design obsessed?
Sign up to get monthly #ZumaBeachHouse updates delivered straight to your inbox.
Thanks for Signing Up!
Oops!
Looks like you're already signed up or your email address is invalid.
Oops!
Looks like you unsubscribed before click here to resubscribe.
11 Walk-In Shower Ideas
#1: Keep the Pressure
This is probably the most critical for any shower, walk-in or not: Ensuring that your fixtures offer a steady and robust stream. Correct shower pressure is a must, believes Owen, founder of Meredith Owen Interiors. 
#2: Make Warmth Paramount
"It's really important to consider the bathers' comfort, says Bethany Adams of Bethany Adams Interiors. "Without a door to hold the warm air in, a walk-in shower has the potential to be very unpleasant." To hold in the heat, Adams suggests investing in underfloor heating for the bathroom. 
#3: Heat the shower
If the above isn't an option, Adams says to consider running heat into the actual showers. "This depends on the design and materials used," she says, but one sneaky place could be running heat under a shower bench seat.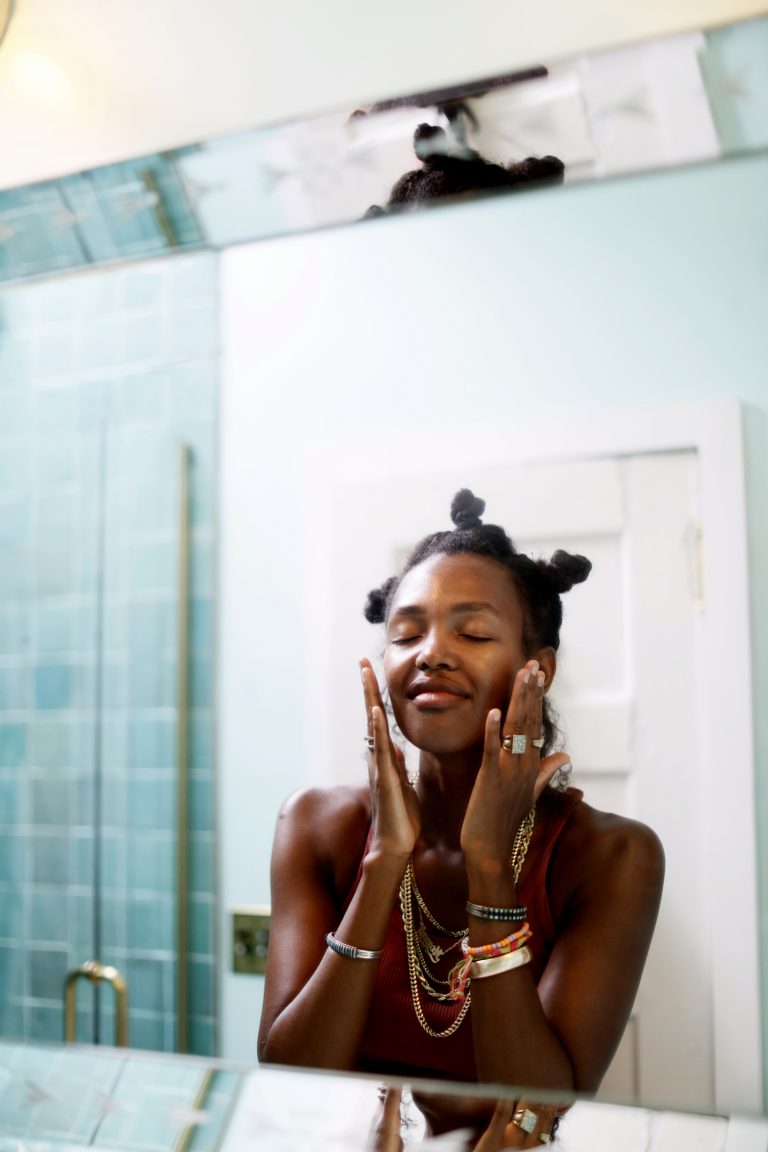 #4: Consider the placement of controls
Controls should be placed near the opening of the shower area for easy access. "I would not want to be hit with a blast of cold water when I turn the shower on," says Tanya Smith-Shiflett of Unique Kitchens and Baths.
#5: Let there be light
If there's a window in the bathroom, capitalize on the light by allowing it to shine through. Even better, invest in a mirror to bounce the light. This will make the walk-in shower feel even more expansive.
#6: Go for soothing colors
The ideal vibe in a bath is transportive, airy, and relaxing. Bring this to the walk-in shower by choosing tile colors that evoke ease, such as blues, greens, greys, and cool whites.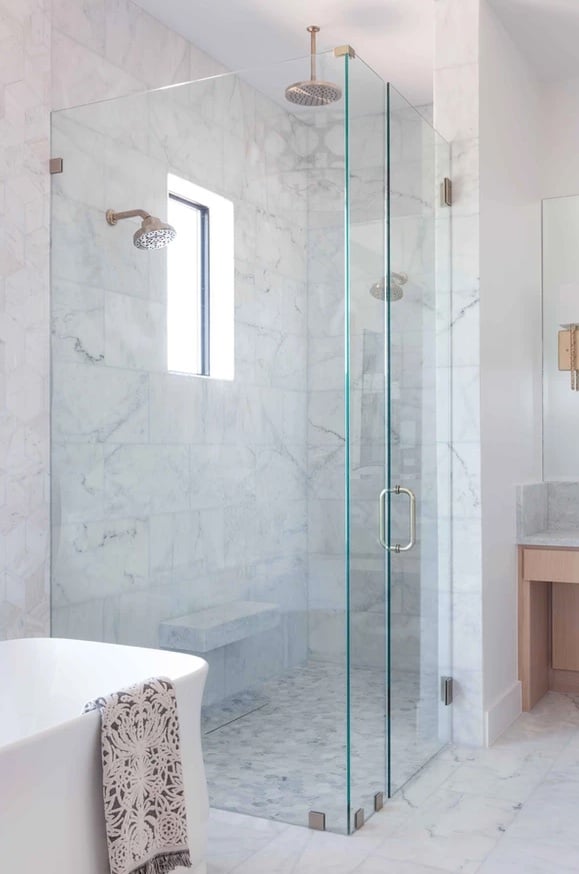 #7: Nix the curbs
For the most streamlined experience, Smith-Shiflett says to avoid any curbs. "The homeowner should just be able to walk in without obstacles," she says.
#8: Add a niche
Because walk-in showers often lack a ledge to hold products, creating accessible storage via a niche or small shelf is key, says Smith-Shiflett. 
#9: Or a ledge
This is another way to hold accessories, says Adams. "A nice clean ledge looks chic and is less expensive to install."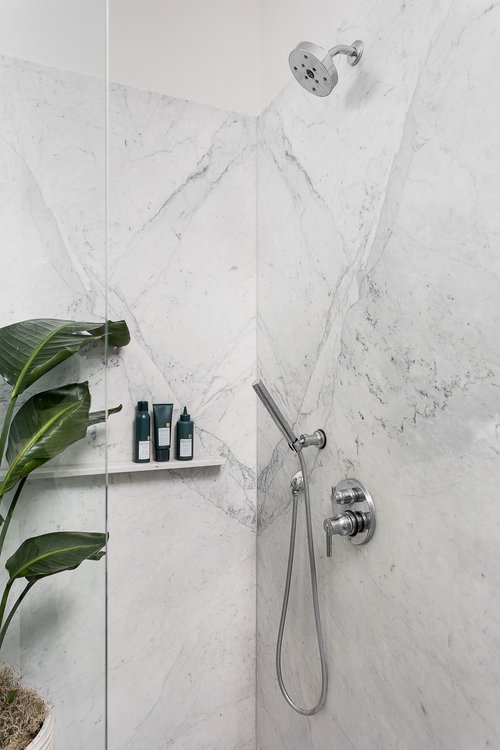 #10: Give yourself a seat
Adams loves integrating a bench into the shower, finishing it with the same tile or stone as the rest of the walk-in space.  
#11: Go for more shower heads
If you want to really up the spa vibe, add multiple shower heads, including a rain head or body jets, suggests Smith-Shiflett. Adams agrees, adding that this contributes to the overall warmth of the experience.