With over a million search results for the best skincare products for 40s, it's safe to say I'm not the only one looking for high-performance ingredients to improve my skin health. And that couldn't be more true as I enter this new phase of my life. You see, I turned the big 4-0 earlier this year and while I don't ever want to be in my 20s again, I do miss that 20s collagen and high cell turnover. But I'm not writing this to lament about wrinkles and fine lines either. (But I will admit I have gone under the needle and have tried almost every buzzy beauty treatment.)
No, I am embracing my 40s wholeheartedly because, in all seriousness, I have never felt better. I am emotionally more stable and available, I am spiritually connected, and I am physically well and comfortable in my body. (Mind you, it's always a work in progress.) But, I'm entering this new decade with a newfound confidence in myself. And I can say with certainty: all that wisdom and growth is worth it.
Featured image by Teal Thomsen.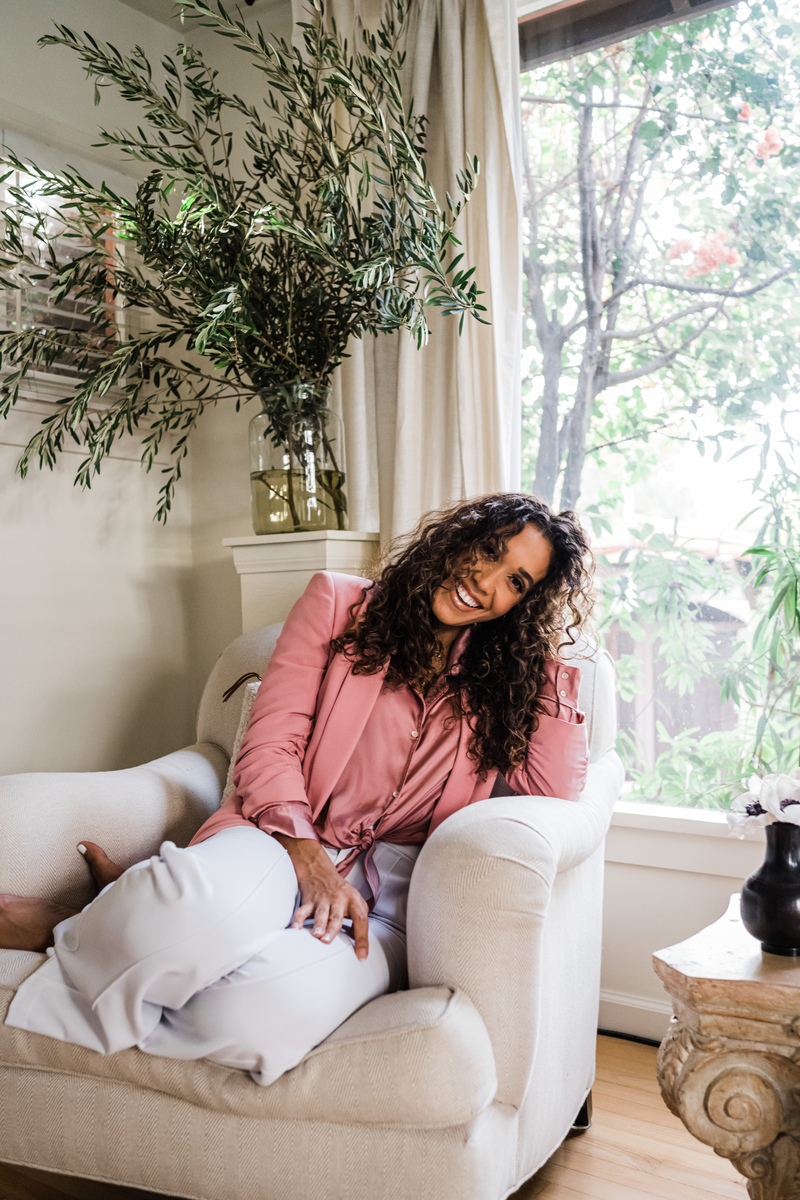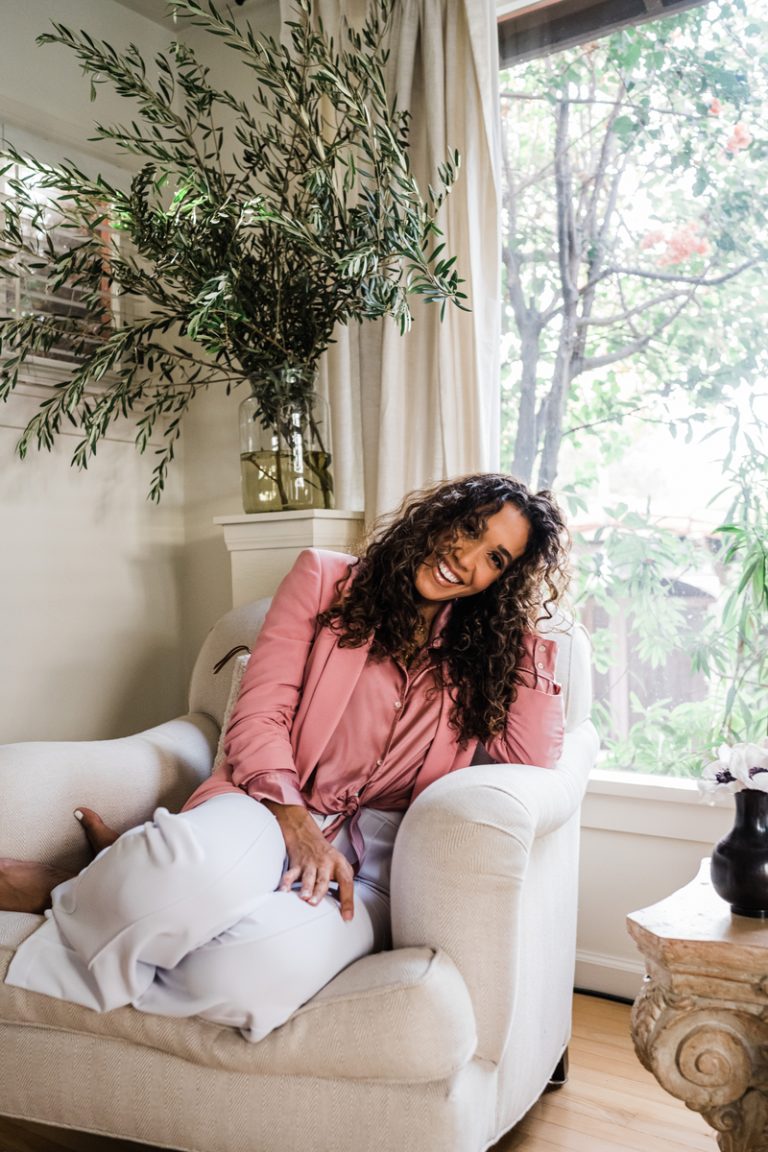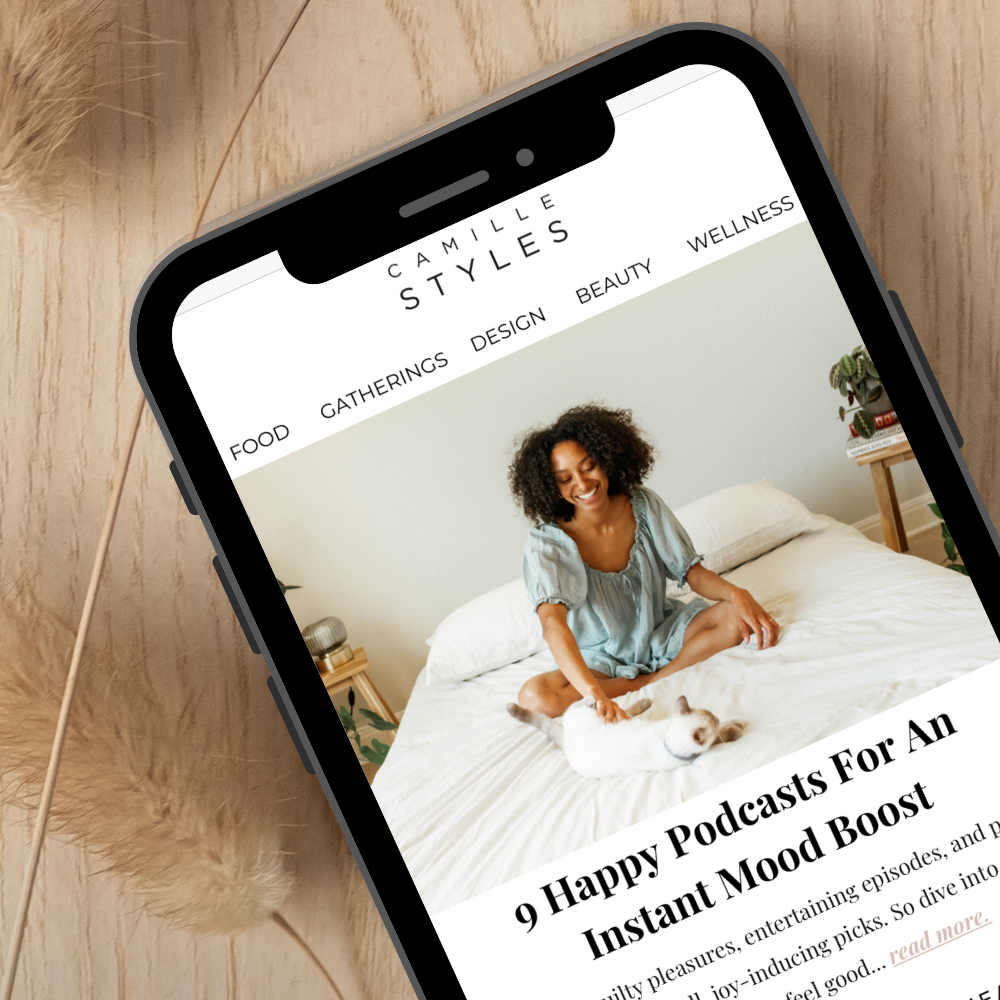 Subscribe
Get the goods.
Gatherings, food, design, wellness, and more—it's the newsletter you'll actually want to read.
Thanks for Signing Up!
Oops!
Looks like you're already signed up or your email address is invalid.
Oops!
Looks like you unsubscribed before click here to resubscribe.
The Best Skincare Products for Your 40s
Perhaps it's also because I finally realize what my parents have been preaching to me all this time: life is short, eat the damn cake! But in all seriousness, turning 40 has been a pivotal turning point for me. I even quit my full-time job to pursue what I love! (But that's for another story.)
Today, you're here to learn about the best skincare products for 40s. Lucky for you, that's something I love to talk about. I guess you could say I have been skin-obsessed since my mom put me on a simple cleanse-tone-moisturize-sunscreen routine at the age of 14. (I even started a separate Instagram account to share products and tips after constant requests from friends.) As an Aussie, where 14,000 people are diagnosed with melanoma skin cancer each year, the sunscreen part is critical.
In fact, sunscreen is my number one must-have product everyone should wear every day for anti-aging and skin health. And please note, that while I list all of these products here, you certainly don't need to buy all of them. When it comes to skincare, all you really need is a quality cleanser, toner (yes, I am team toner), moisturizer (or face oil), and sunscreen. That's it! And for me, it's all about investing in quality over quantity.
Read on to learn about the best skincare products for 40s that I use in my everyday routine! Some of them I've been using for over 10 years. So if you're in your 30s and looking for anti-aging solutions, you're welcome to keep scrolling, too.
Editor's Note: We did a follow-up to this post where we asked two dermatologists to share the best drugstore skincare for your 40s dupes. Read the article here.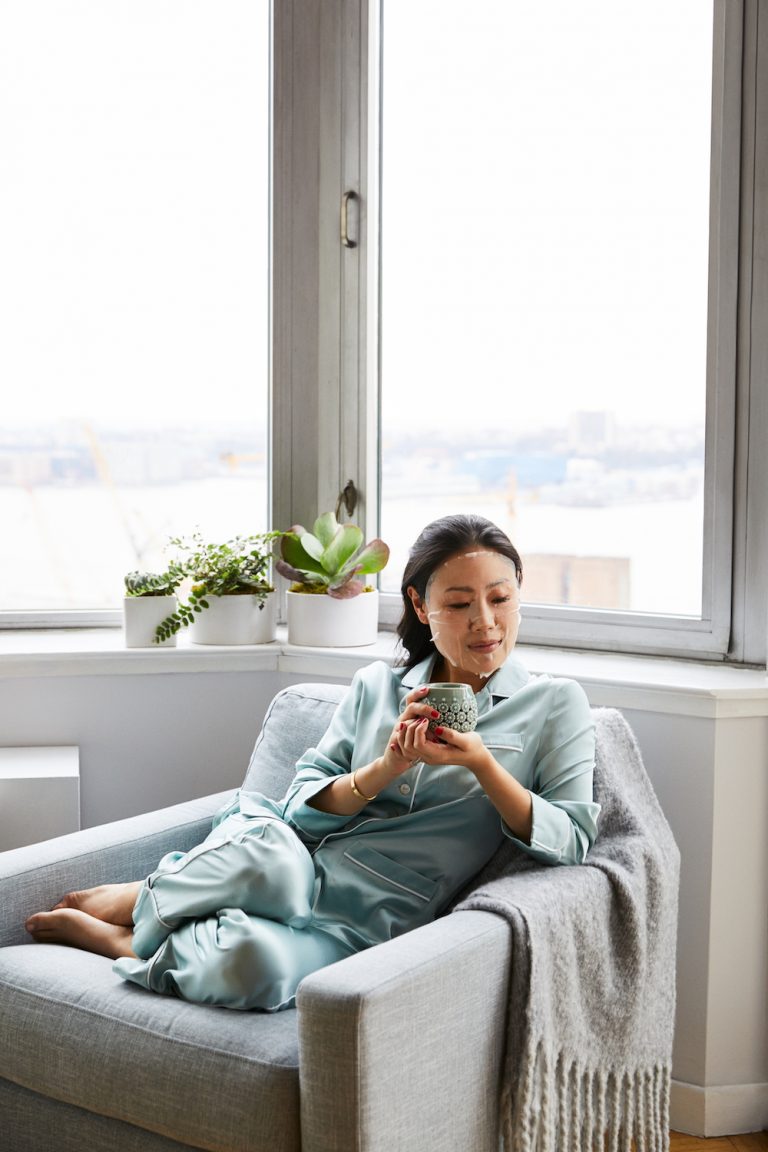 The Best Skincare Products for Cleansing
I like to rotate my cleansers depending on how my skin is feeling that day. For my morning routine, I usually reach for an oil cleanser. Why? Well, typically my skin is feeling dehydrated thanks to the dry LA air in winter so my epidermis is especially parched right now.
This Cosmedix cleanser restores the skin's natural moisture and removes impurities. It's also especially great for removing makeup. I have been using Cosmedix for over 10 years now because they have high-performance ingredients and do what they say. I highly recommend an oil cleanser if you haven't tried one yet, especially for mature skin as it's super hydrating and moisturizing while being sensitive to the skin. I also love Mara's oil cleanser and the one from Emma Lewisham, both of which are packed with exfoliating fruit enzymes like papaya.
I was introduced to iS Clinical about a year ago and have slowly been developing an obsession ever since. The cleansing complex is relatively new to my routine. But after at least four months of using it, I'm hooked. It's a gel resurfacing cleanser that doesn't strip your skin. The product is soft and gentle thanks to white willow bark that exfoliates the skin while breaking up any grime or makeup. Beauty editors love it because it works across every skin type and concern. I can use this one every day, multiple times a day, and it won't leave my skin feeling dry or stripped or squeaky. An all-around excellent addition to your skincare routine.
In the past, foaming cleansers got a bad rap for being too stringent and stripping the skin of all of its oils. But let me introduce you to the new generation. Clarify is incredibly gentle and hydrating. The salicylic acid exfoliates the skin and helps prevent breakouts while the aloe vera soothes and heals. But this cleanser's genius ingredient is the probiotics which encourage healthy bacteria on the surface. 10/10 recommend.
When my skin is feeling hormonal or blemish-prone, I bring out the big guns. Renée Rouleau is renowned for her arsenal of acne-fighting products and this one really nailed it. It packs a punch in the acids department mixed with gentle biodegradable jojoba beads which reduce acne, bumps, blackheads, and clogged pores while lifting away red discoloration and scarring leftover from blemishes. I use this cleanser about three times a week—prevention rather than cure!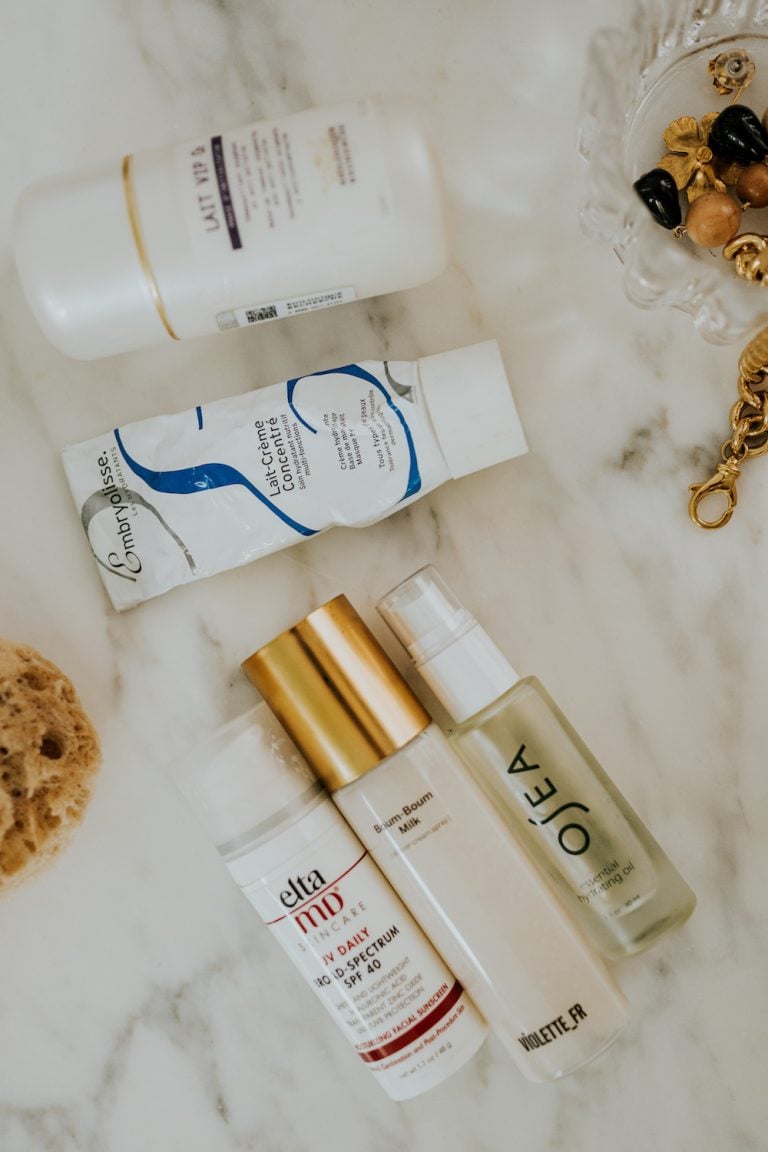 The Best Skincare Products for Toning
The jury has been out on toner in recent years but I swear by this one. Personally, I prefer a chemical exfoliation to a physical one. This one has salicylic and L-lactic acid combined with tea tree oil to cleanse, clarify, and smooth the skin. It's great for blackhead management and removing excess oil or makeup. I've even been known to use it as a cleanser on the trips I've forgotten to pack mine.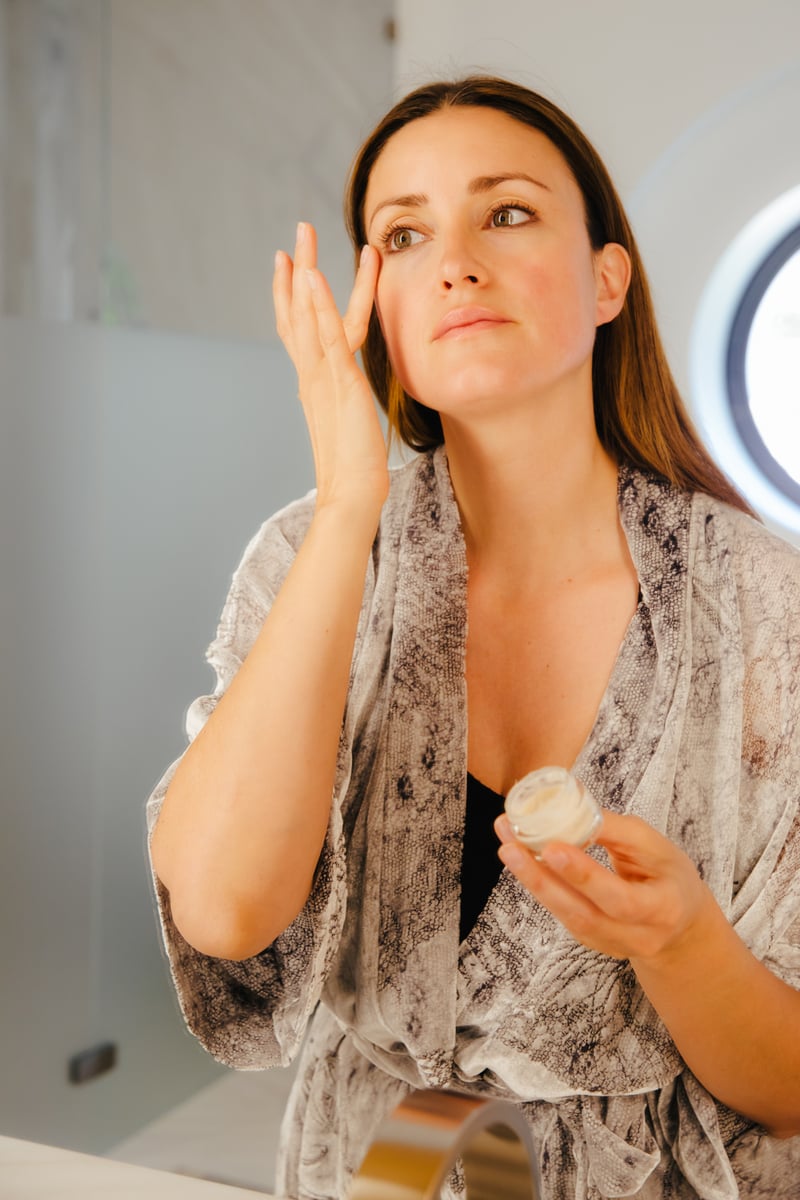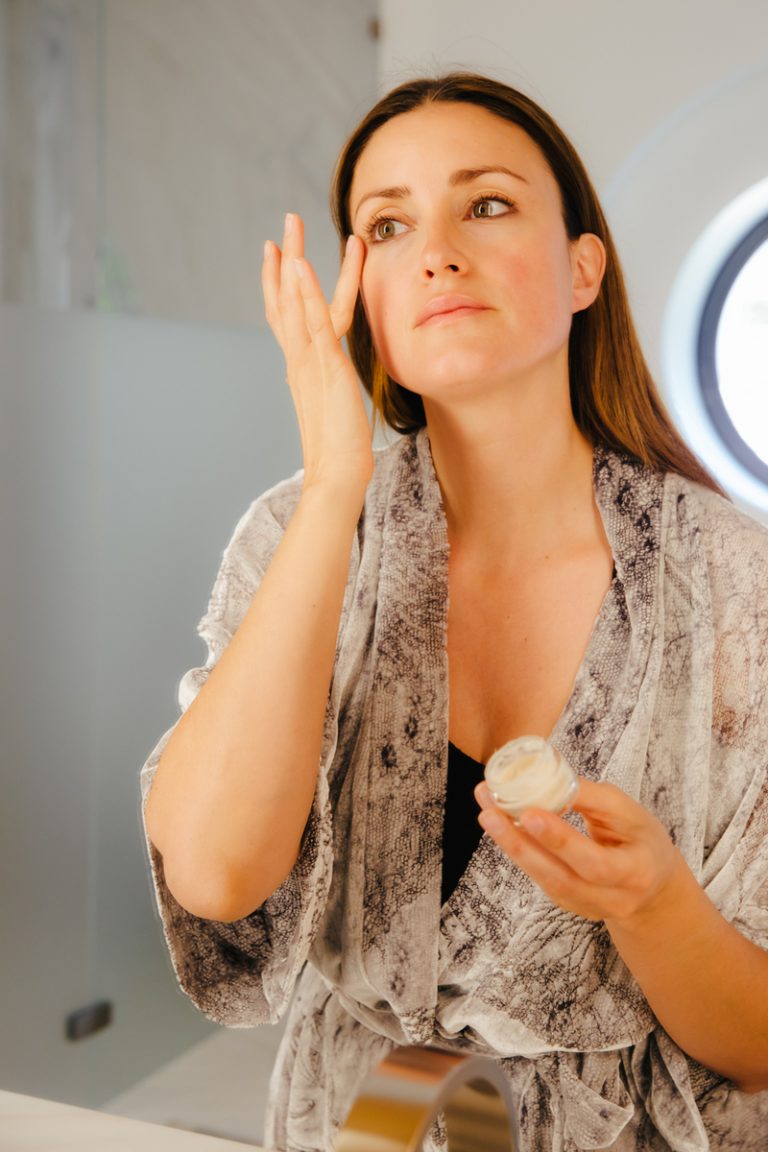 The Best Skincare Products for Boosting
There are a lot of serums out there. (I repeat, a lot.) But this one deserves a spot on your shelf, and here's why. It's packed with peptides, amino acids, and antioxidants which are great for aging skin. I can't emphasize it enough: this serum is like giving your thirsty skin a big drink. The ingredients create a skin barrier that locks in moisture and keeps my skin feeling plump and dewy all day.
Speaking of drinks, let me introduce you to the ultimate glass of water for your epidermis: the hydra-cool serum from iS Clinical. I know hyaluronic acid has been hyped a lot in recent years, and for some people it can be drying (which is kind of the opposite effect of what you want in an HA). But this serum has worked wonders for me. Perhaps it's the additional vitamin B5, kojic acid, and menthol. Whatever the case, I find it really plumps up my skin and keeps the hydration locked in.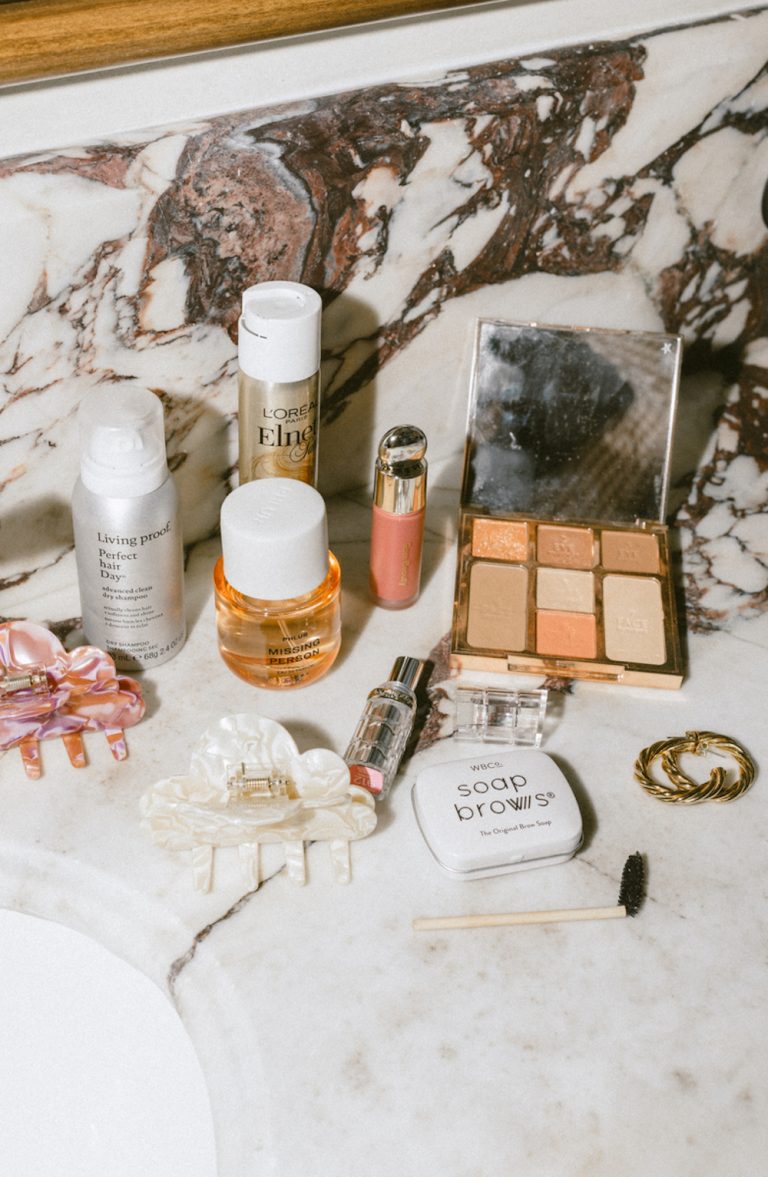 The Best Skincare Products for Correcting
It's hard to play favorites, but if I had to choose one must-have product from my entire routine it would be the iS Clinical Active Serum. This has truly changed my skin. Let's dive in. It reduces the appearance of hyperpigmentation, redness, acne, smooths and evens skin tone, resulting in a clearer and healthier-looking complexion. A total no-brainer.
If you're looking for a brightening serum that packs a punch, look no further. This x-cell is from the Cosmedix Elite line, so it's only available from licensed estheticians. But trust, it's worth the extra step for the niacinamide and microencapsulated retinol. It does have witch hazel which my skin doesn't have a problem with. If you react to it, you might want to opt out of this one. Don't worry, I have another favorite brightening serum coming up.
If you can only invest in a few products then make sure one of them is a vitamin C serum. It's one of the few ingredients proven to protect against free radical damage, even skin tone, and promote collagen production.
When I could see Candace Marino aka The LA Facialist in person, I would get the iS Clinical Fire + Ice facial but since we're on the second phase of lockdown in LA, this at-home kit will have to do. This kit provides enough product to give you two professional-grade treatments at home which is great value.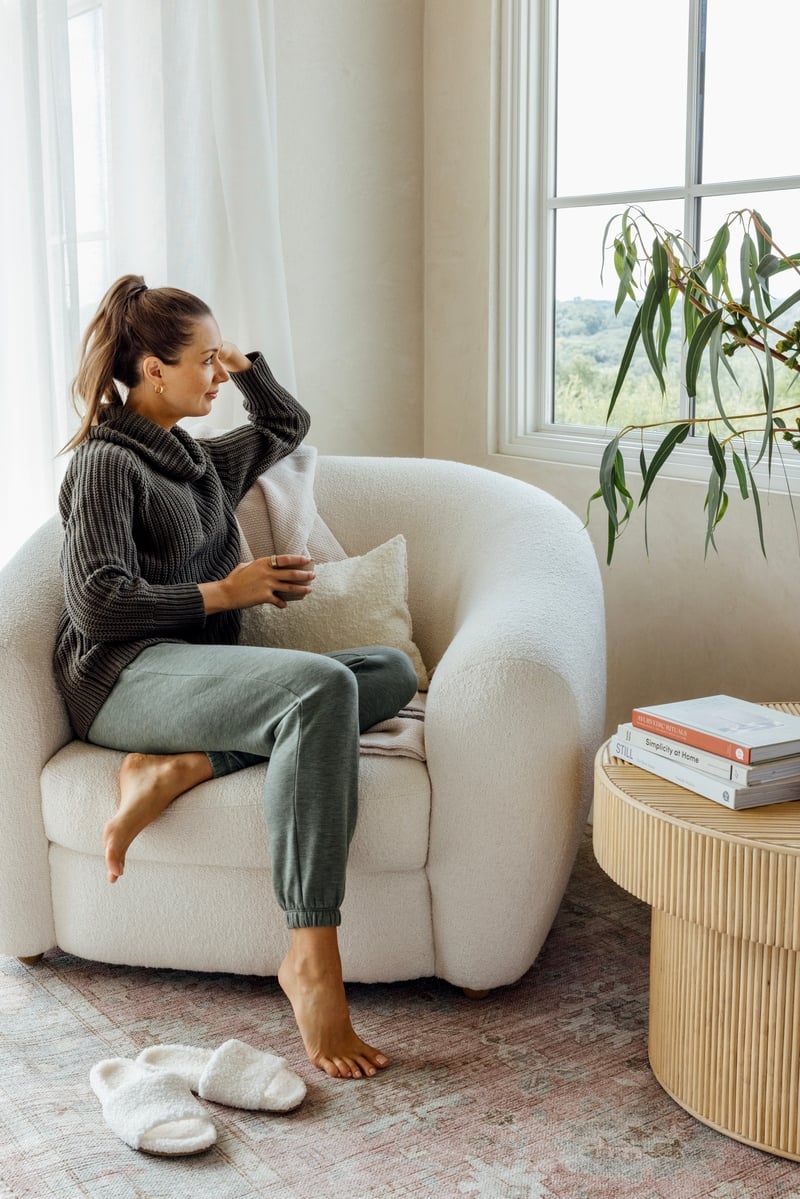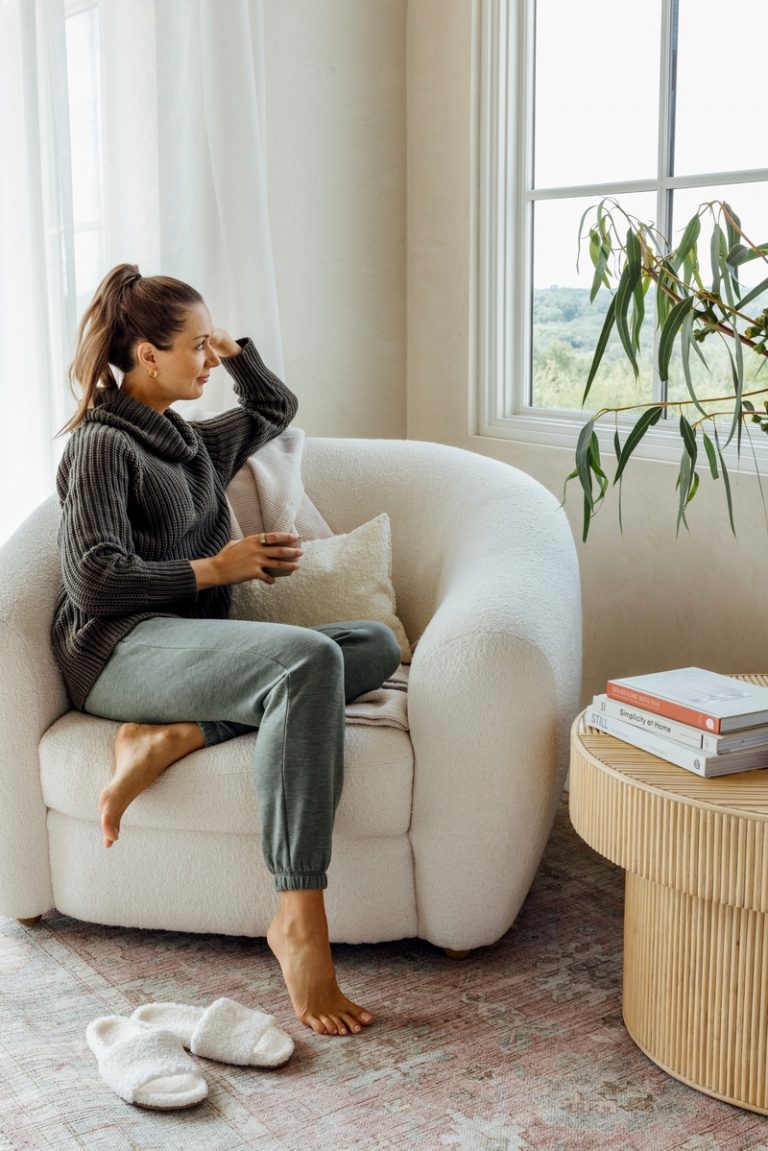 The Best Skincare Products for Exfoliation
There really is no other mask quite like pure enzymes. You definitely feel the tingle with this one (which I love) as the fruit enzymes are working their magic and you will feel a little red post-application but that's what you want. The flush of oxygenated blood to the skin will boost circulation and collagen production. This mask is gentle enough to be done once a week.
This one is another favorite with beauty editors and celebrities with good reason. It's packed with five skin smoothing fruit AHAs, BHAs, and enzymes to clear blemishes and clogged pores, fade post-breakout marks, lift discoloration, and stimulate cellular renewal. Plus, it's just a really fun mask to apply because of the bright pink berry color!
I have been using retinol for years now and swear by it for anti-aging and overall skin health and maintenance. What I love about the Cosmedix line is their range of retinol that start low so you can work your way up as your skin adjusts. I asked the education director for Cosmedix, Ryan Christopher to explain and he told me that Serum 16 and Serum 24 are the starters and are great for sensitive skin. If you have textured skin then you can move to Define which also includes lactic acid to exfoliate. Refine, Refine Plus, and Refine RX follow each other in strength with RX being the highest. Genius.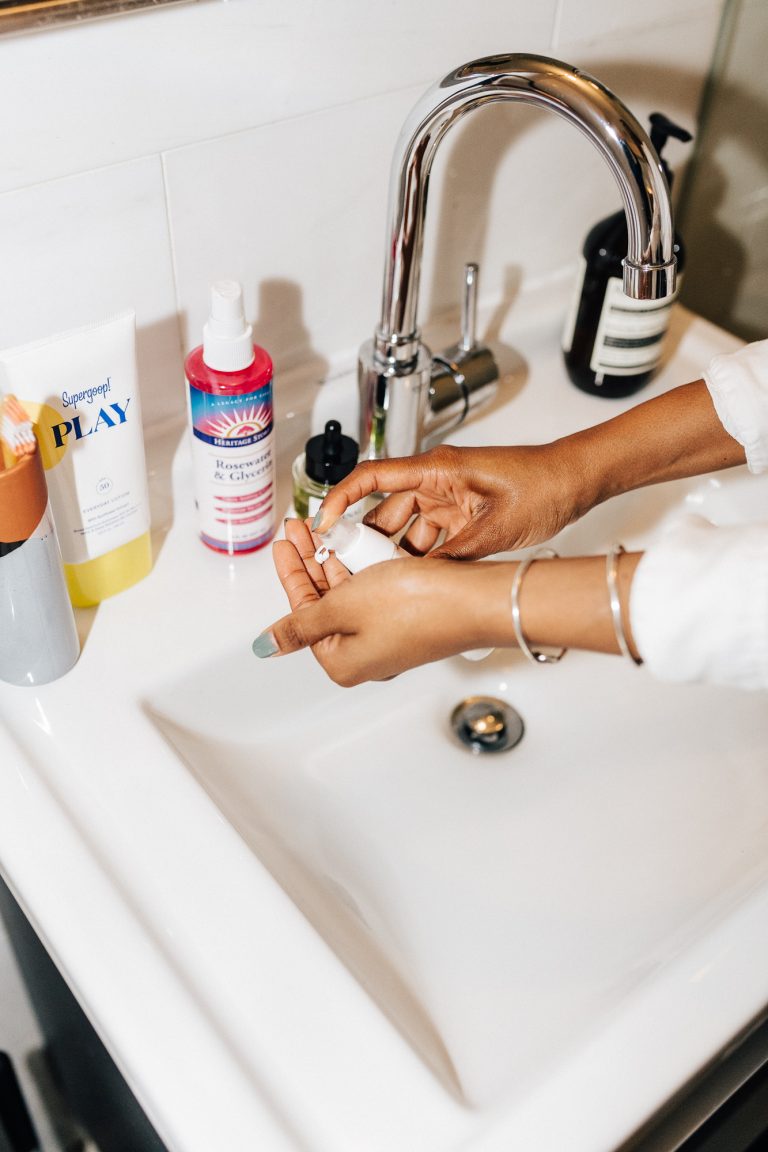 The Best Skincare Products for Moisturizing
Choosing a moisturizer can be tricky, especially when you're looking for something rich that doesn't clog your pores. This is hands down the best one I've come across for mature skin. It's super hydrating and targets the concerns you want to address at this age like fine lines and wrinkles. I have combination skin but hydration is my number one goal with skincare and this definitely does the job. I can't recommend this enough.
This is a great option for the summer months when you're looking for something lighter. I usually mix this (and the X-Age) with oil for extra hydration and to seal in moisture.
I have tried so many oils and they're either too fragrant or too heavy and they sit on top of the skin. This oil from Furturna is neither of those things. It has a super subtle fragrance and its lightweight formula sinks immediately into my skin giving an instant luminous glow while protecting my skin from the harsh dry LA air. I have been through three bottles of this already and I can't get enough. It's just a really beautiful product.
Okay, so this is technically a Vitamin C serum but it's an oil-based version so I put it in the moisturize category because I LOVE mixing it with my moisturizer. It ticks all the boxes for me: lightweight, mild scent, clean formula, and packed with potent ingredients—we're talking 14 vitamin C rich fruit extracts, herbs and botanicals to help improve skin brightness. Plus, the founder, Allison McNamara is just a wonderful human and I love supporting young female founders who are making mission-based, sustainable, quality products.
I started out using the hero product in the Cosmedix line, Opti Crystal also known as unicorn tears but quickly moved onto Eye Doctor after learning it contains retinol and alpha-lipoic acid. I wasn't a huge fan of eye cream until I met this product but what I love is that it also doubles as a highlighter thanks to their special liquid crystal. Try it, I guarantee you'll love it.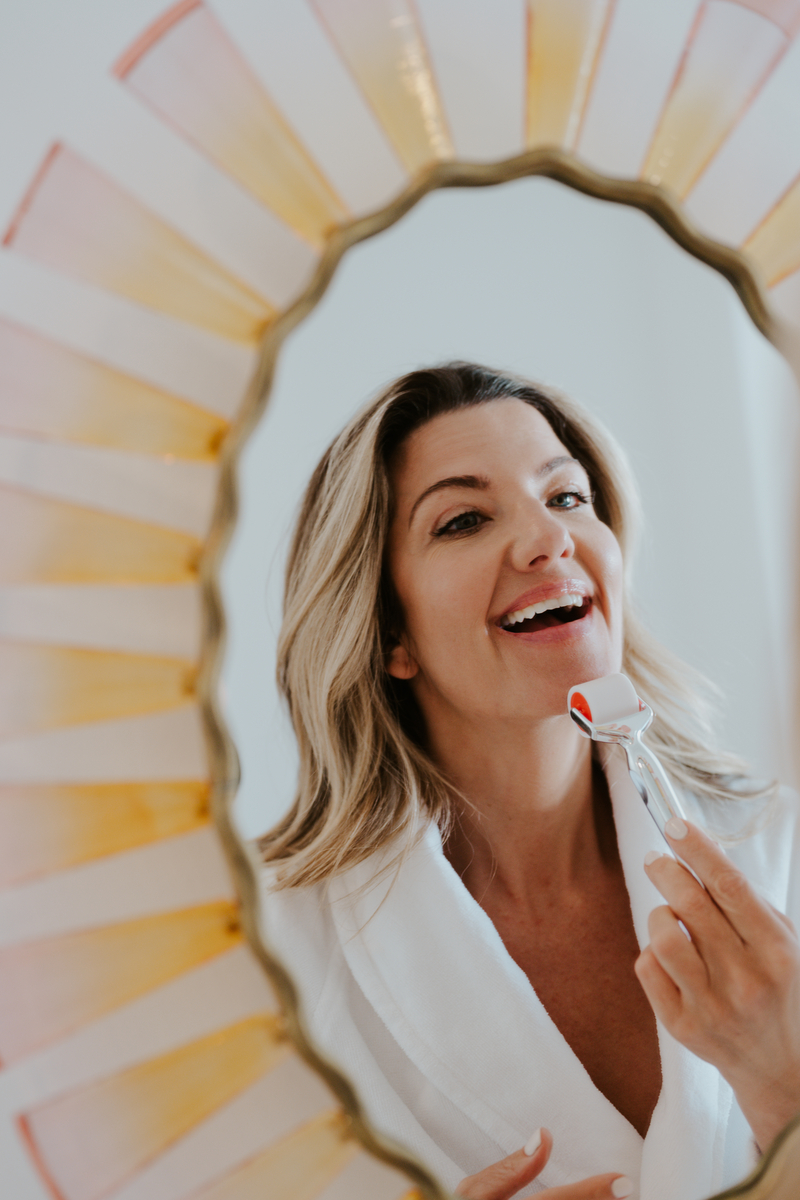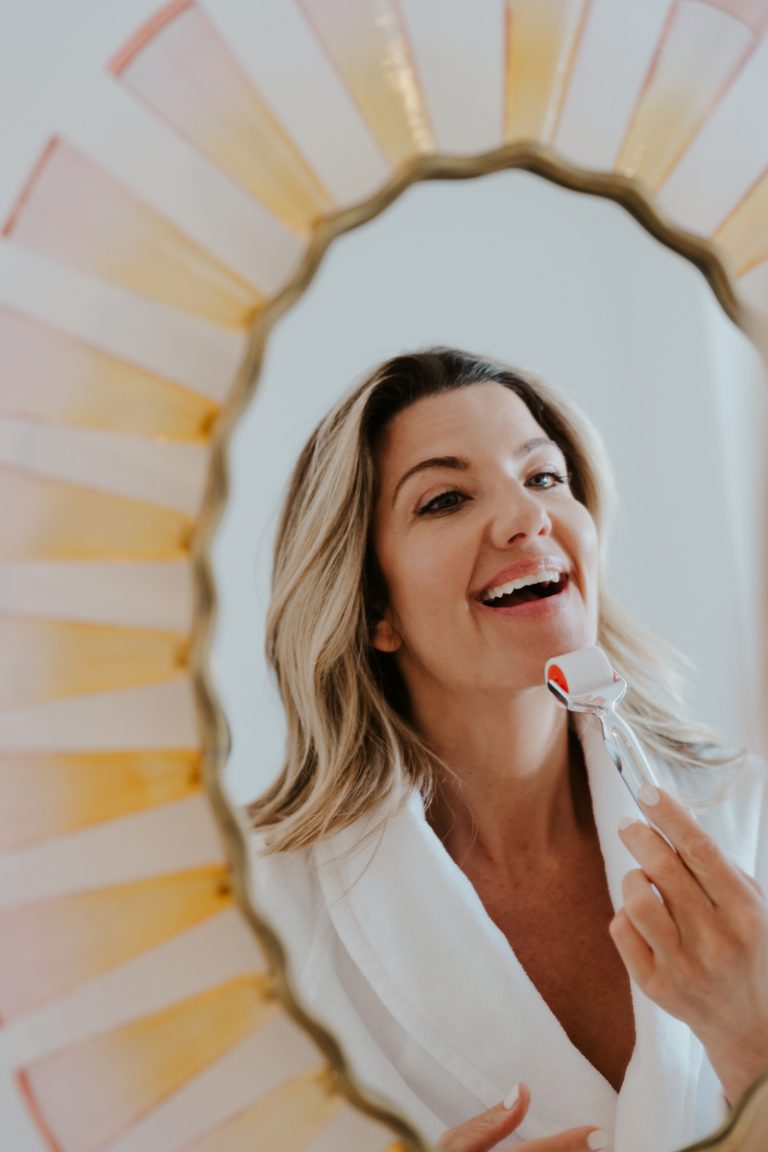 The Best Skincare Products for Protection
Now to my favorite product: sunscreen. I am at the esthetician level of an obsession now for this amazing product. As an Aussie, I have literally had 100s of sunscreens applied to my face and body and there are a lot of bad ones out there. This one is the best I've tried. It's light, leaves a dewy glow without being sticky or oily, and it doesn't smell like sunscreen! I am really the biggest preacher of sunscreen application (I'm talking every day, and reapplying multiple times a day) so if this one doesn't suit you, please, please, please find one that does and wear it every day, even inside because this one also protects you from the blue light of your phone and computer screen.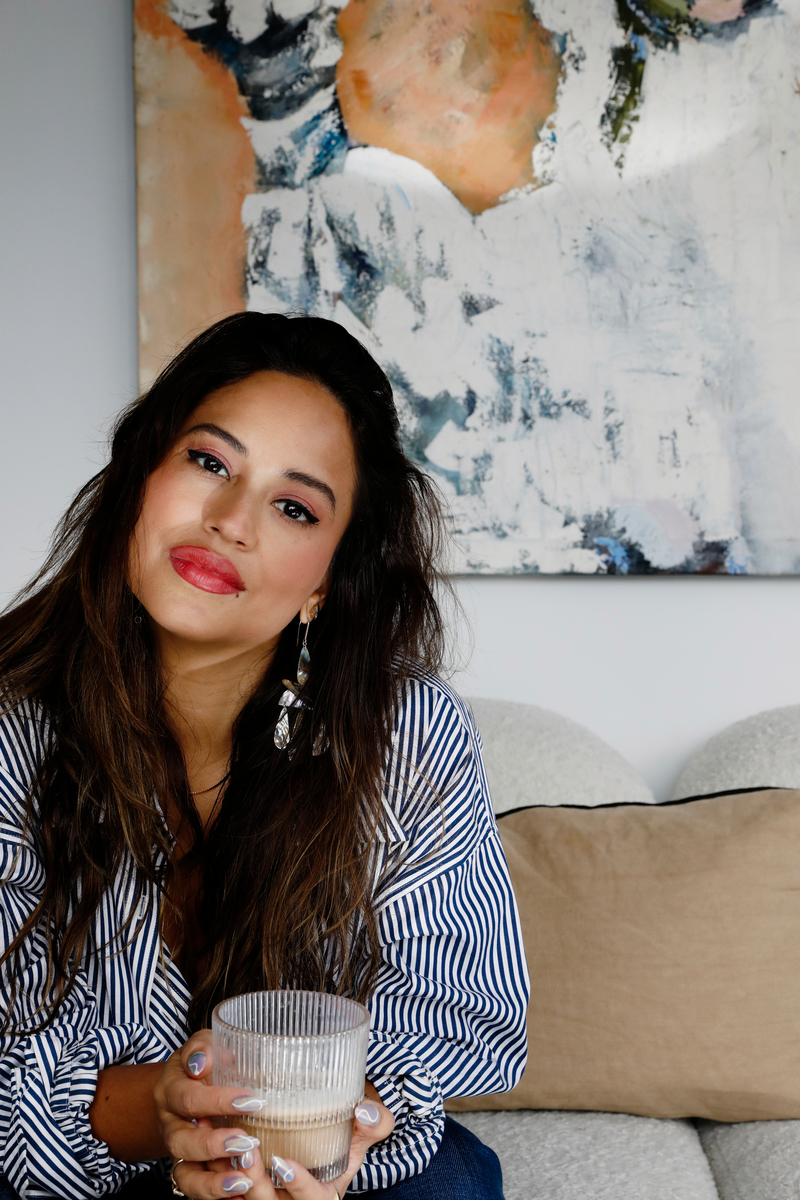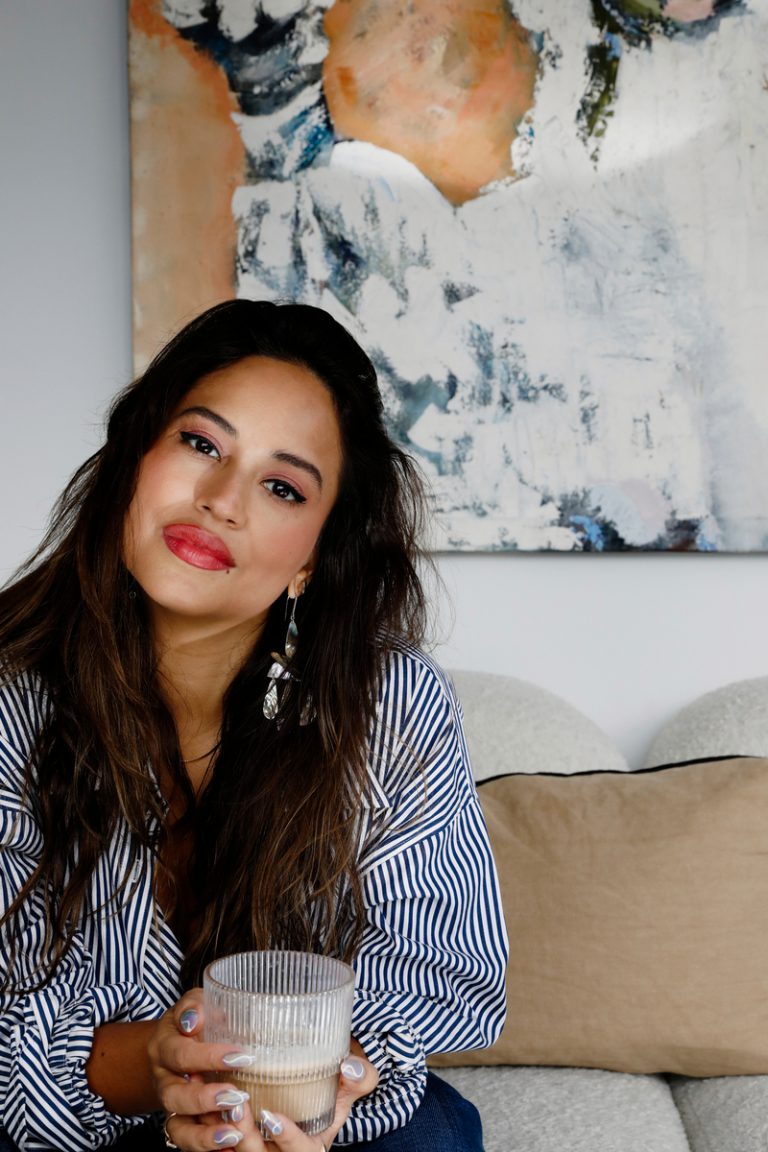 The Best Skincare Products for Hydration
This isn't essential by any means but since I love any hydration when I can get it throughout the day, I love a face mist. I find my skin will dry out after I've stared at a computer screen for a few hours so I love to spritz in between to keep my skin fresh. This one is an exfoliating formula so it also helps current breakouts and helps to prevent new ones.
I always keep a few mists handy on my desk so I can reach for whatever I feel like my skin needs. This copper firming mist smells great and is just the right amount of hydration when you need it.
If you haven't tried this French skincare line yet then I highly recommend their masks. I like to multi-mask with the vivant so I'm hydrating while I'm targeting my t-zones. It's not cheap but you don't need much and it's safe enough to use daily or weekly, whenever you like to mask. If you want a more affordable option, try the Cosmedix Restore.
I'll just be straight up on, this mask doesn't smell great. In fact, it smells like vegemite (if you know, you know!) but it's such a great mask for treating dull, tired, or oily skin. I love it on the weekends when my skin is needing a boost or it's a great hangover cure!
Vanessa Lee, RN is renowned in California for her incredible natural cosmetic procedures—her threads are the best but sadly she isn't taking on new clients. But luckily for us, she has designed a product line to give us the in-clinic results at home. Her sleeping mask is one of my favorites. I love the jelly-like formula that is super hydrating thanks to organic oats, Vitamin B5, and hyaluronic acid. It's great post-treatment or chemical peel too.
Every product is curated with care by our editors. If you buy something through our links, we may earn a small commission at no cost to you.
This post was originally published on December 8, 2020, and has since been updated.