Inflation moved the S&P 500 (SPY) this week as the December Consumer Price Index (CPI) report was released on Thursday. Let's break it down in today's issue. I think the results may surprise you.
(Please enjoy this updated version of my weekly commentary originally published January 12th, 2023 in the POWR Stocks Under $10 newsletter).
Reflecting on the Consumer Price Index (CPI) report this past week, here are the two most interesting data points I saw:
Home prices increased just 0.8% compared to last month. Shelter accounts for about a third of CPI. Gains in this line have levelled off and are no longer driving large jumps in inflation.
Used car prices were down 2.5% last month and down 8.8% over the past year. While used car prices account for a much smaller portion of CPI -- just 3.6% -- Fed officials blamed the spike in used car prices for inflation when it began rising in 2020. I'd bet Fed economists are still watching the data and are pleased with this drop.
This month's report also marked the third consecutive downtrend in consumer inflation.
I'm not going to come out and declare that we've won the war—if you've been reading these issues for the past few months, you know I think there is still more room for downside than upside—but I will go on record saying things are trending in the right direction.
The fact that we now have three consecutive months of reports all pointing in the same direction is very positive.
Additionally, the fact that the labor market has somehow remained healthy gives me a spark of hope that the elusive "soft landing" may actually come to pass.
I found the details to be encouraging. And based on the rally that took place afterward, it looked like other traders agreed.
About an hour after the report was released, the stock market (SPY) opened. Shares were down a little on the open but rallied and ended the day higher.
This may actually be bullish...
There's so much more that could be said about the Fed and inflation and what all of this means going forward.
A number of analysts are concerned about what things look like later in the year if inflation plateaus, potentially forcing the Fed to to keep rates high.
I do believe Powell when he says there won't be rate cuts in 2023, but I also know that the Fed members make their decisions based on data.
It really all just depends on whether the trend stays in place.
Conclusion
Stocks are still up for the year, and the latest inflation data points are marking out a bullish trend. Is it too good to be true? We'll find out at the beginning of February when the Fed meets again.
What To Do Next?
If you'd like to see more top stocks under $10, then you should check out our free special report:
What gives these stocks the right stuff to become big winners, even in this brutal stock market?
First, because they are all low priced companies with the most upside potential in today's volatile markets.
But even more important, is that they are all top Buy rated stocks according to our coveted POWR Ratings system and they excel in key areas of growth, sentiment and momentum.
Click below now to see these 3 exciting stocks which could double or more in the year ahead.
All the Best!


Meredith Margrave
Chief Growth Strategist, StockNews
Editor, POWR Stocks Under $10 Newsletter
---
SPY shares closed at $398.50 on Friday, up $1.54 (+0.39%). Year-to-date, SPY has gained 4.20%, versus a % rise in the benchmark S&P 500 index during the same period.
---
About the Author: Meredith Margrave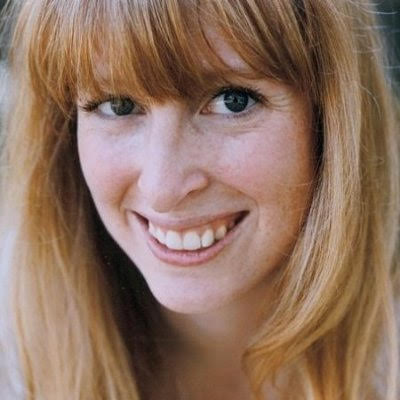 Meredith Margrave has been a noted financial expert and market commentator for the past two decades. She is currently the Editor of the POWR Growth and POWR Stocks Under $10 newsletters. Learn more about Meredith's background, along with links to her most recent articles.
The post This Trend Is Every Bull's Friend... appeared first on StockNews.com