For the past few years, it seems like all anyone can talk about in health food circles are mushrooms. Because where there's an interest in wellness, there's an interest in food—functional food to be specific. While these aren't of the hallucinogenic variety, they almost feel like "magic mushrooms" in their own right. Various types have been touted for boosting immunity, fighting cancer, and containing high amounts of antioxidants. So it's no wonder healthy mushroom recipes would soon enter the mix.
Featured image by Michelle Nash.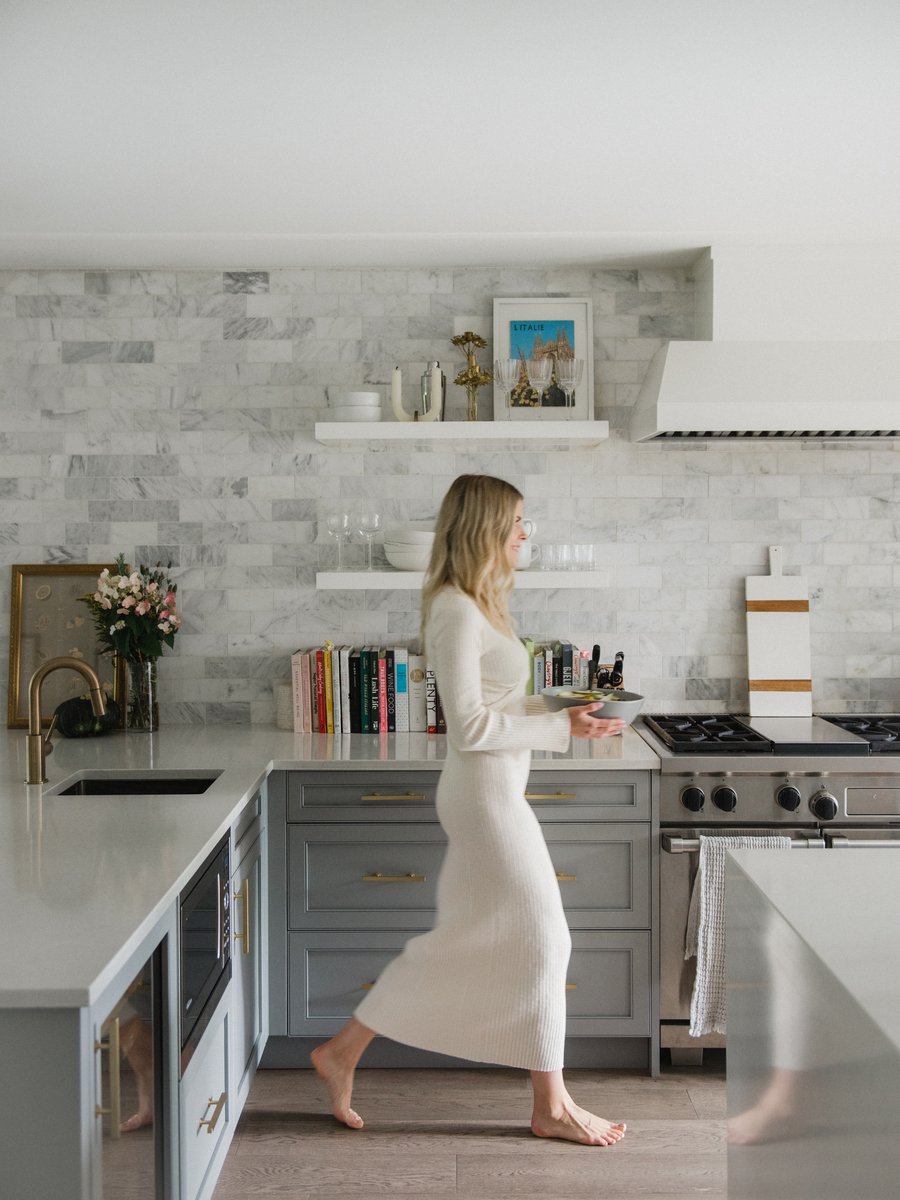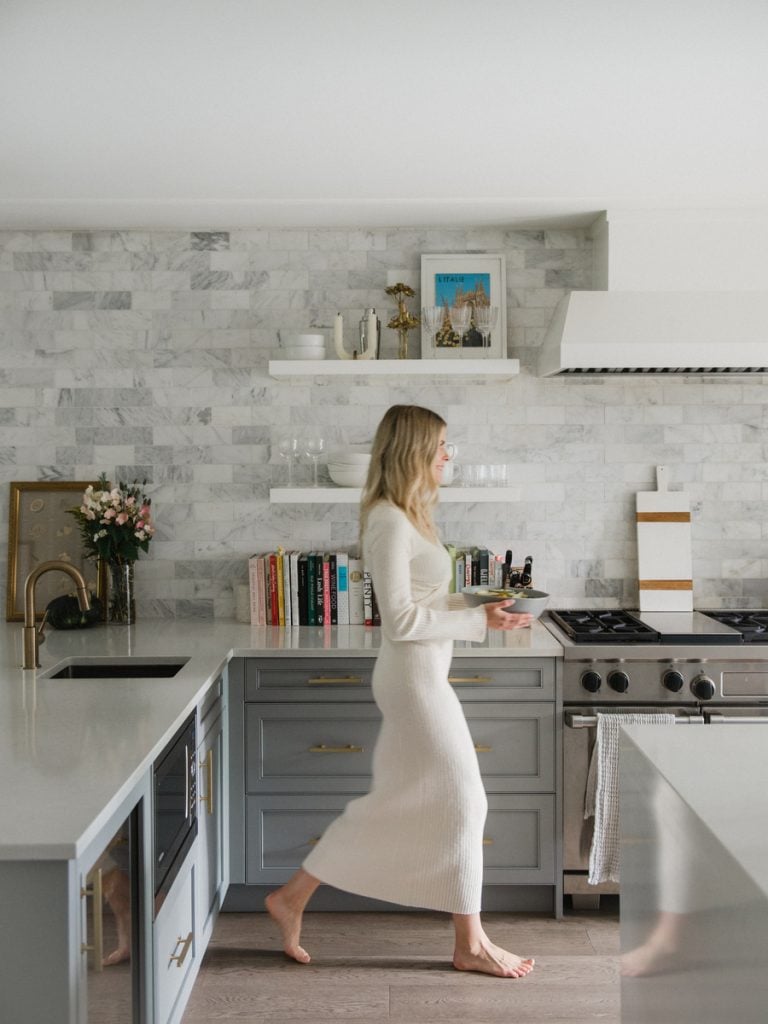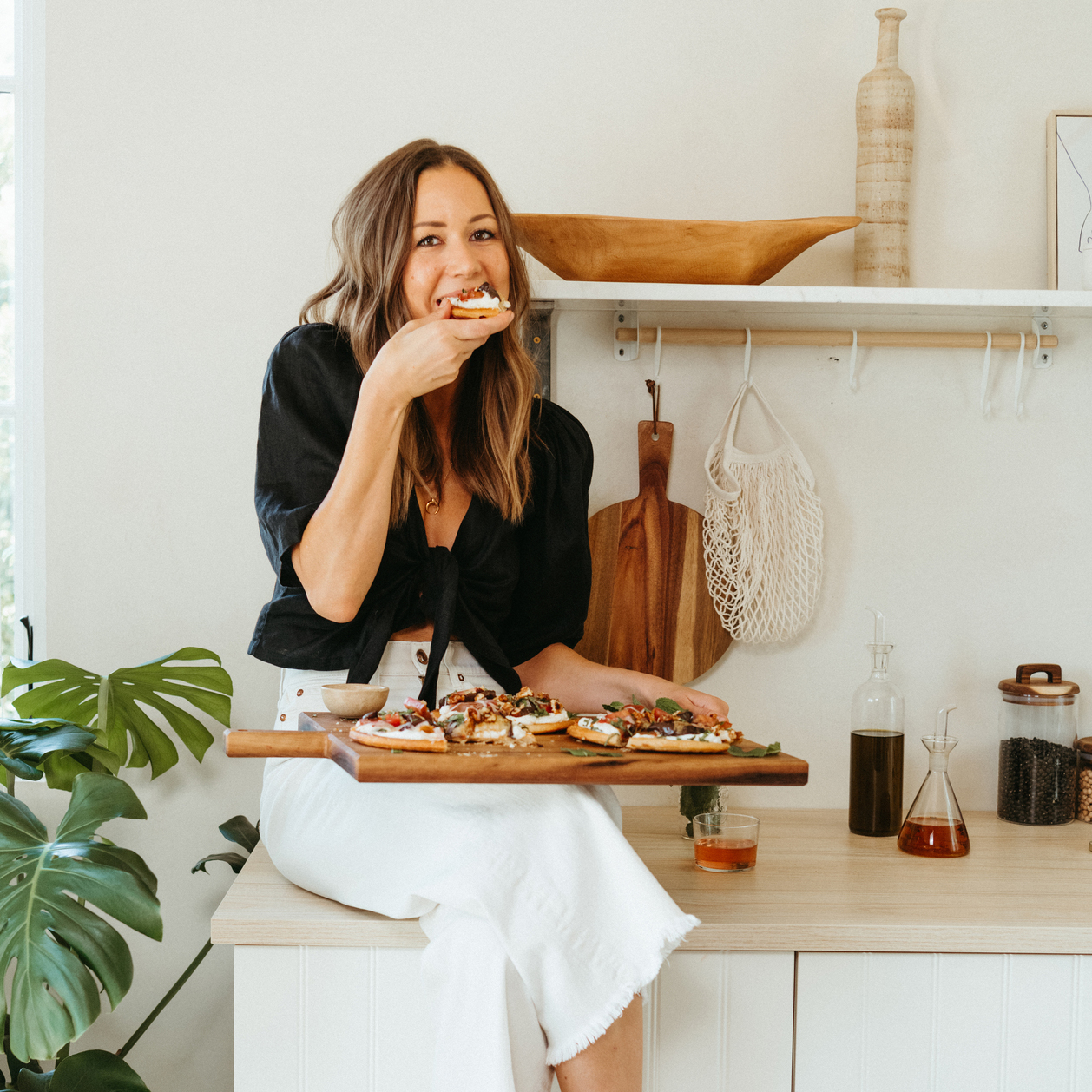 Subscribe
Our Top 10 Recipes
Sign up to receive a FREE E-BOOK of my top 10 most popular recipes of all time!
Thanks for Signing Up!
Oops!
Looks like you're already signed up or your email address is invalid.
Oops!
Looks like you unsubscribed before click here to resubscribe.
11 Mushroom Recipes That Pair Flavor and Nutrition Perfectly
If functional mushrooms aren't on your radar yet, they should be. Varieties like reishi, chaga, cordyceps, and lion's mane get their street cred as wellness ingredients in dietary supplements and coffee, tea, snack bars, and broth.
I'm personally looking for ways to incorporate all sorts of mushrooms into my diet, and while different species contain different levels of benefits, they're all pretty darn good for you. So let's get to some healthy mushroom recipes! Keep scrolling for 11 options that'll help you get your daily dose of our favorite fungi.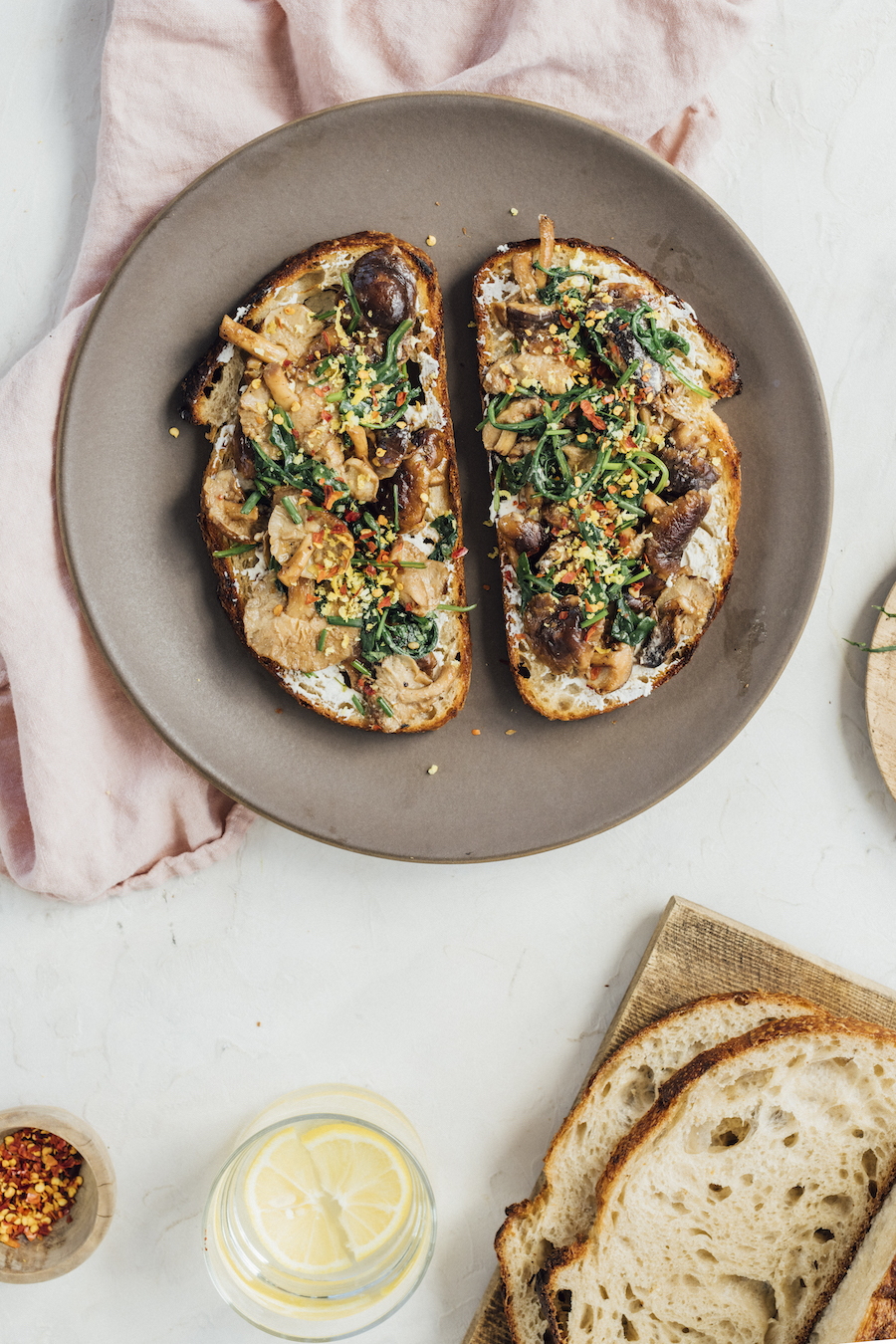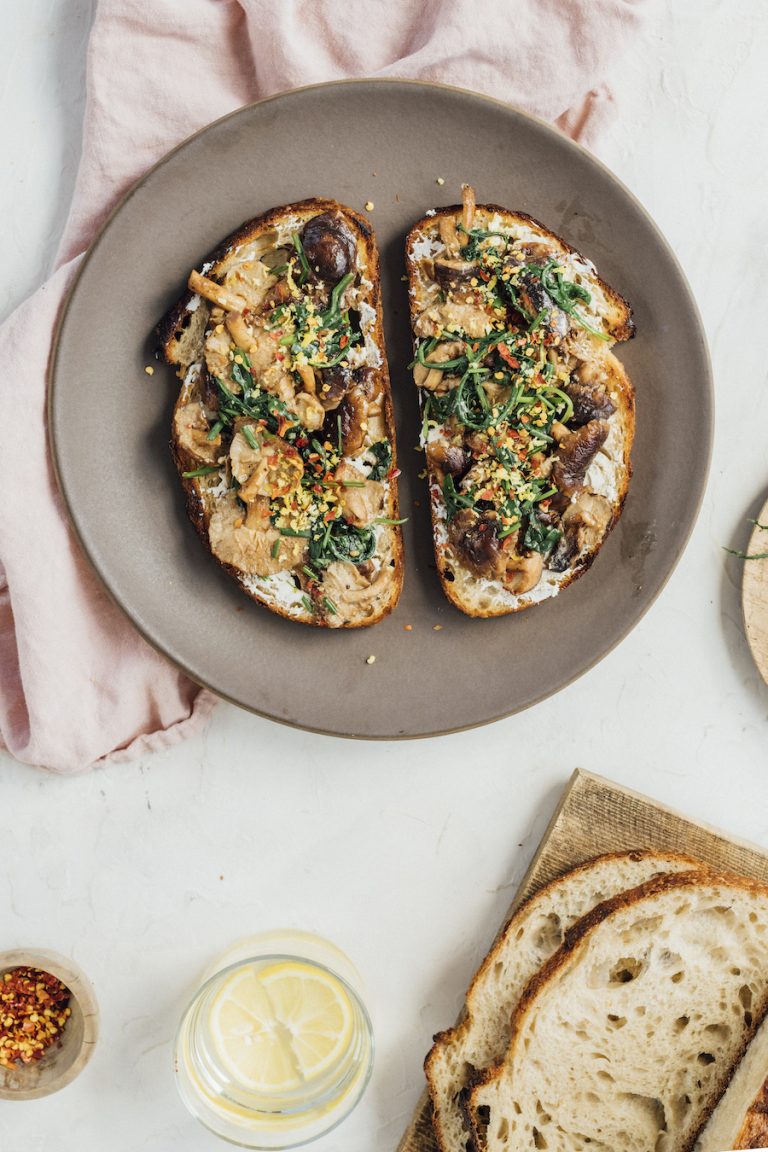 Why We Love It: More often than not, getting protein in during breakfast is a tricky challenge. This twist on toast is a great way to start your morning, jam packed with healthy ingredients with a cook time of only 10 minutes. The vibrant green pop that the arugula adds to this toast makes the meal that much prettier. After the mushroom mixture is sautéed, it can be saved in an airtight container for a busy-morning meal or afternoon snack.
Hero Ingredient: The star of this show is undoubtedly the gorgeous green arugula. Not only does it make this dish stand out, but it also gives you an opportunity to get in a bit of veggie during your morning meal.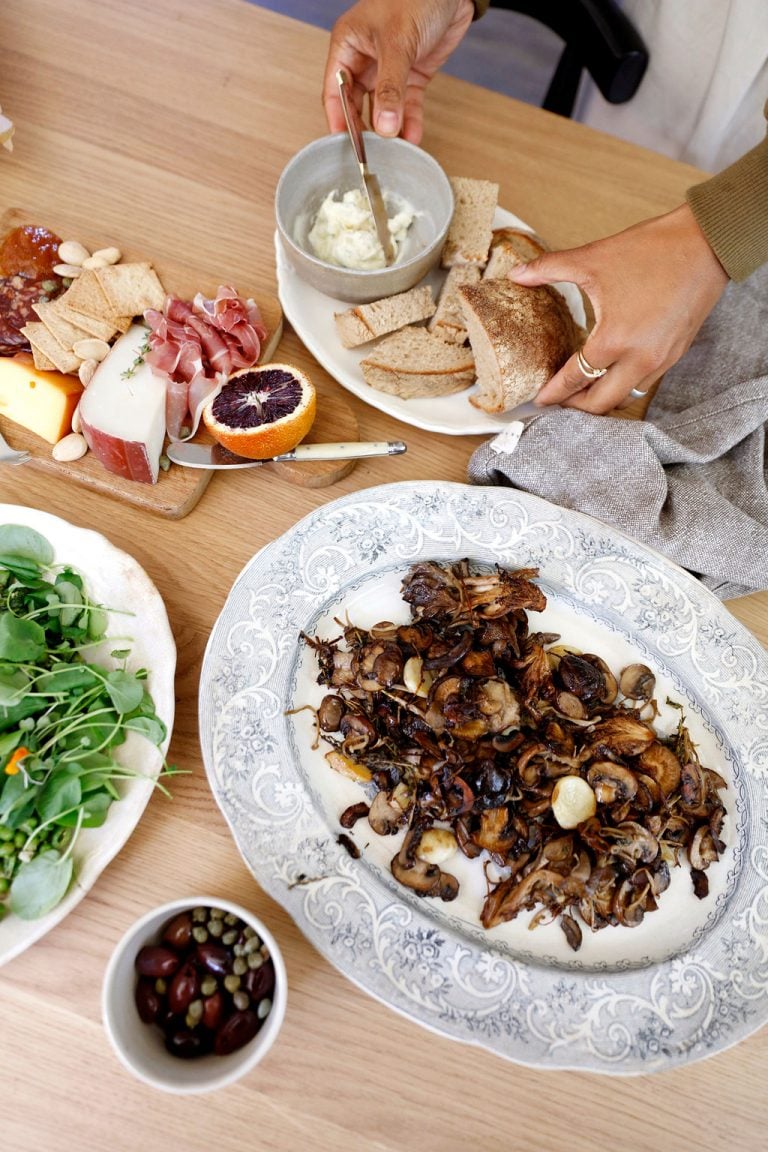 Why We Love It: These caramelized mushrooms are next level. The variety of mushrooms in this recipe makes for unique flavors while still having all the health benefits that mushrooms provide. The possibilities are endless when serving: these flavorful fungi can be used as a side dish or even a vegetarian main.
Hero Ingredient: The dijon mustard in this recipe, while optional, is a tangy contrast to the thyme and salt flavors.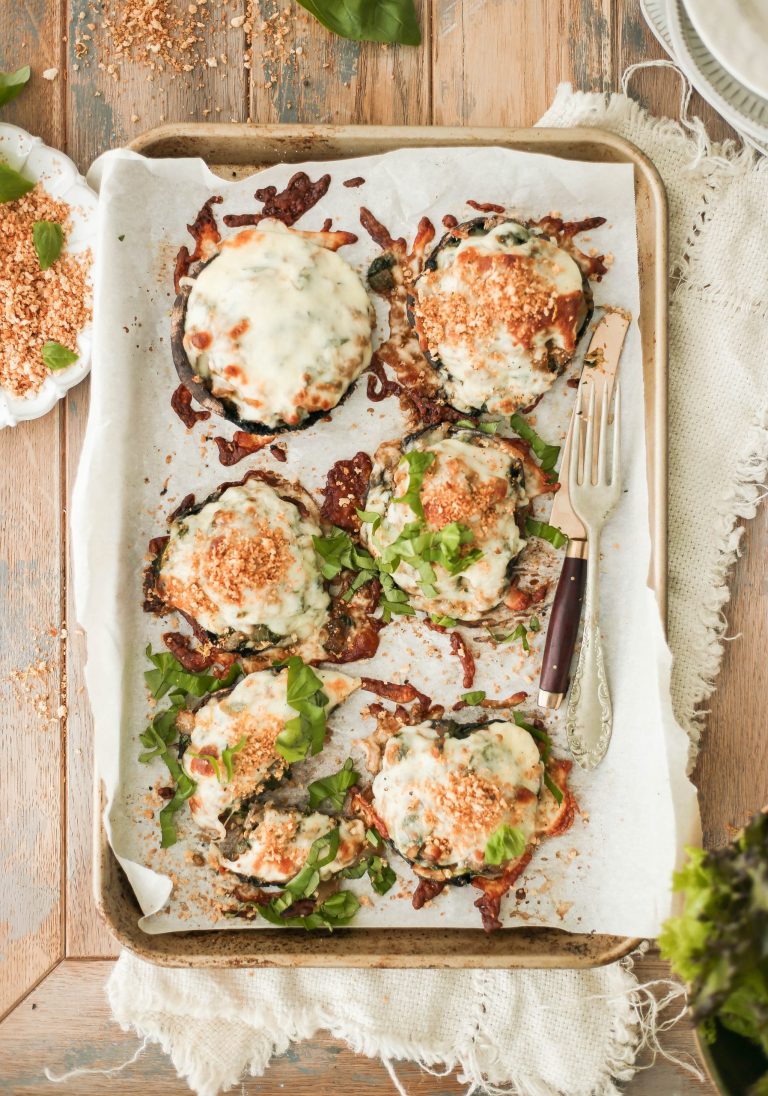 Why We Love It: This recipe is filled with vibrant flavors and tons of topping possibilities. The best part: it's only five ingredients! These mushrooms are stuffed with a mixture of caramelized onions, spinach, and parmesan cheese. If you have leftovers from your filling, don't fret. Elevate your morning meal by combining the savory mixture with eggs or omelets.
Hero Ingredient: Caramelized onions go so well on a wide variety of dishes, but when paired with these portobellos, they're to die for.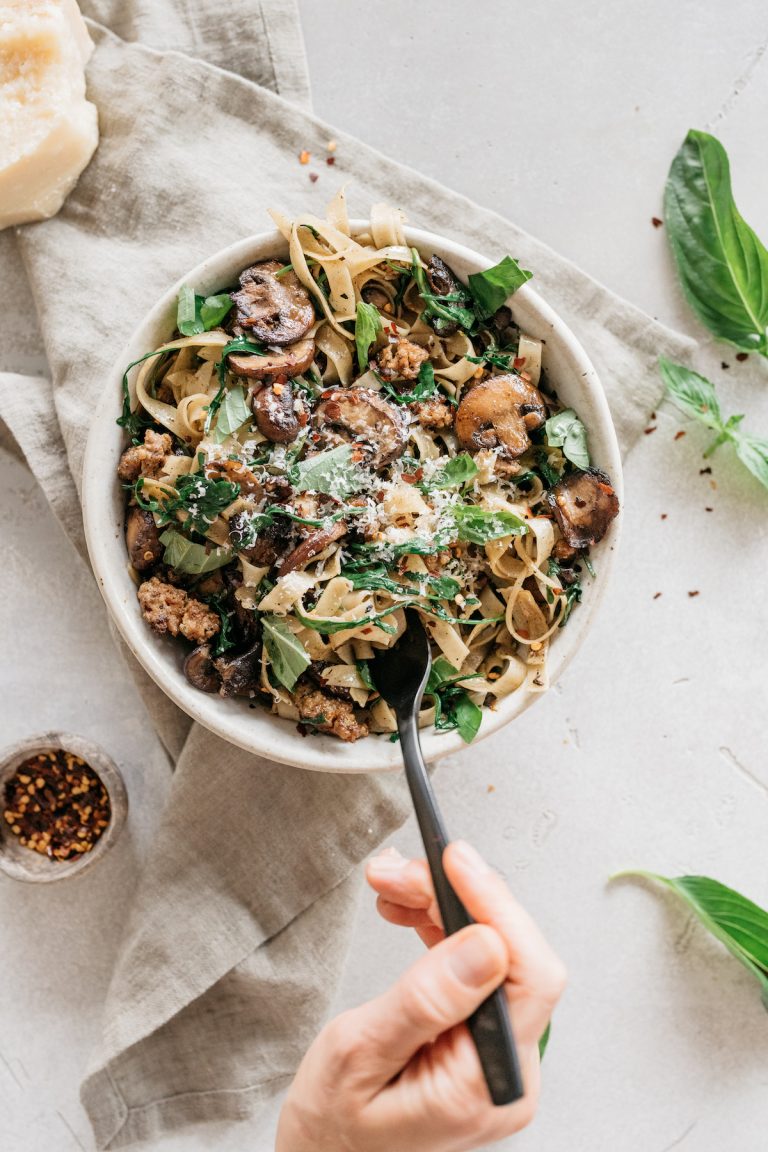 Why We Love It: This recipe covers your proteins, veggies, and carbs, all in one bowl! Health benefits aside, this recipe brings so much to the table. Your bowl will be bursting with flavor, with an added richness from the parmesan cheese. The arugula and red pepper garnish bring beautiful color and undeniable flavor to this well-rounded dish.
Hero Ingredient: You can't go wrong with pasta and parmesan. Mixed with the mushrooms, the cheese creates a creamy texture that pairs perfectly with this protein.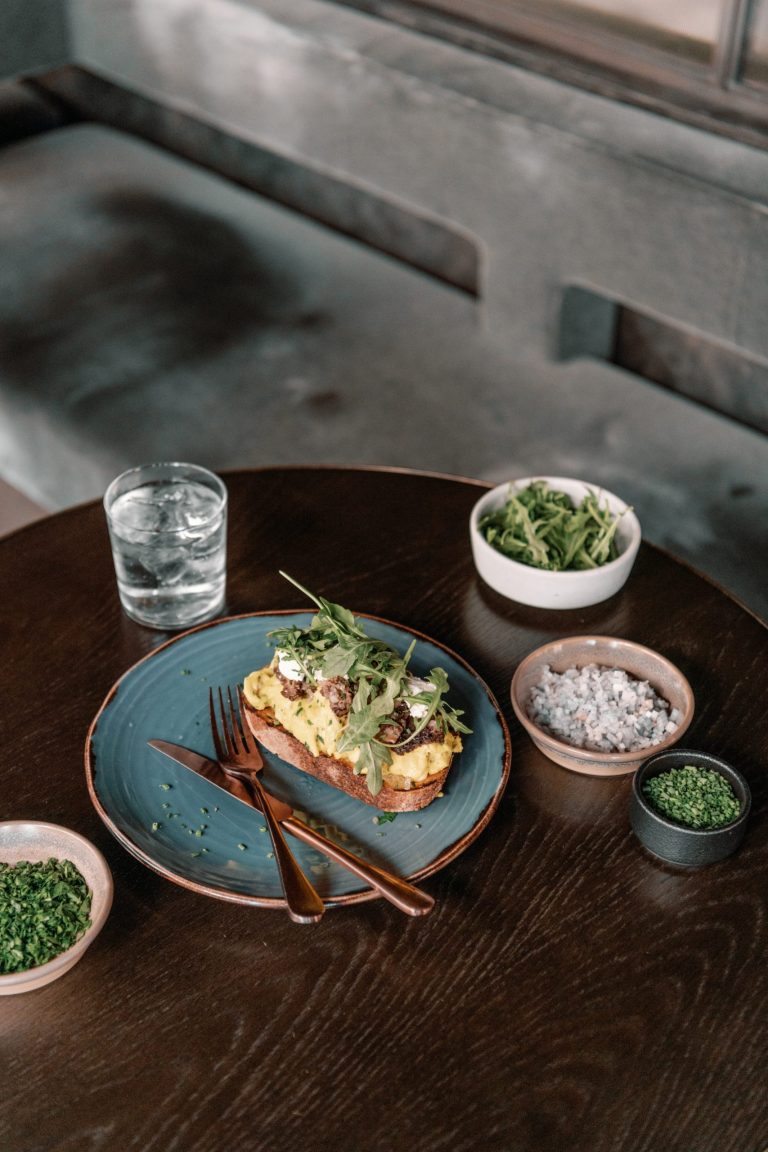 Why We Love It: Two words: non-stick pan. Having a non-stick is the key to cooking your scrambled egg mixture quickly with easy clean-up. A good bread, such as sourdough or seeded wheat also elevates this recipe with a unique texture. How could you go wrong with this 10-minute recipe?
Hero Ingredient: While eggs and toast is a great breakfast, any mushroom of choice makes this recipe picture-perfect.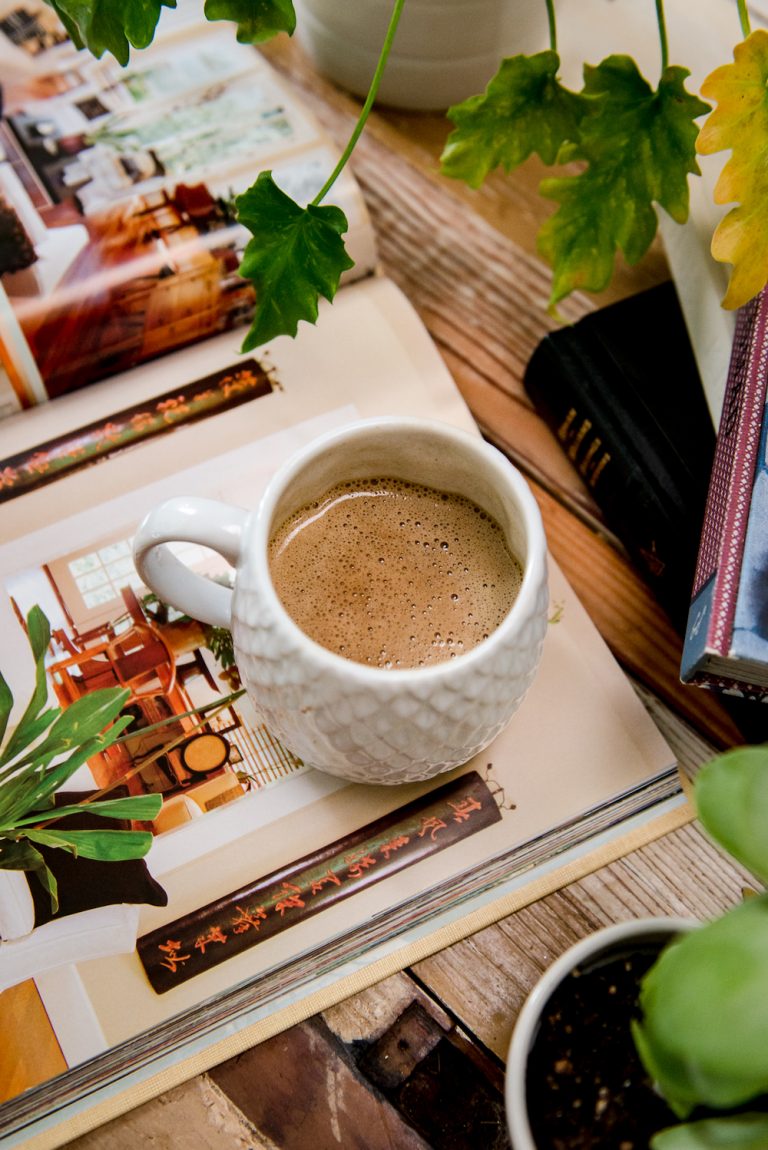 Why We Love It: Contrary to popular belief, one way to start your morning with plenty of nutrients is in your morning coffee. We swear by this recipe for boosted, sustained energy all throughout the day. Coffee, almond milk, mushroom powder, and a mix of chocolate and collagen protein powder are all you need. Simply blend the ingredients together and you have a healthier way start to your day.
Hero Ingredient: The Reishi Mushroom Powder makes this coffee unique and provides added nutrients to kickstart your day or power your afternoon.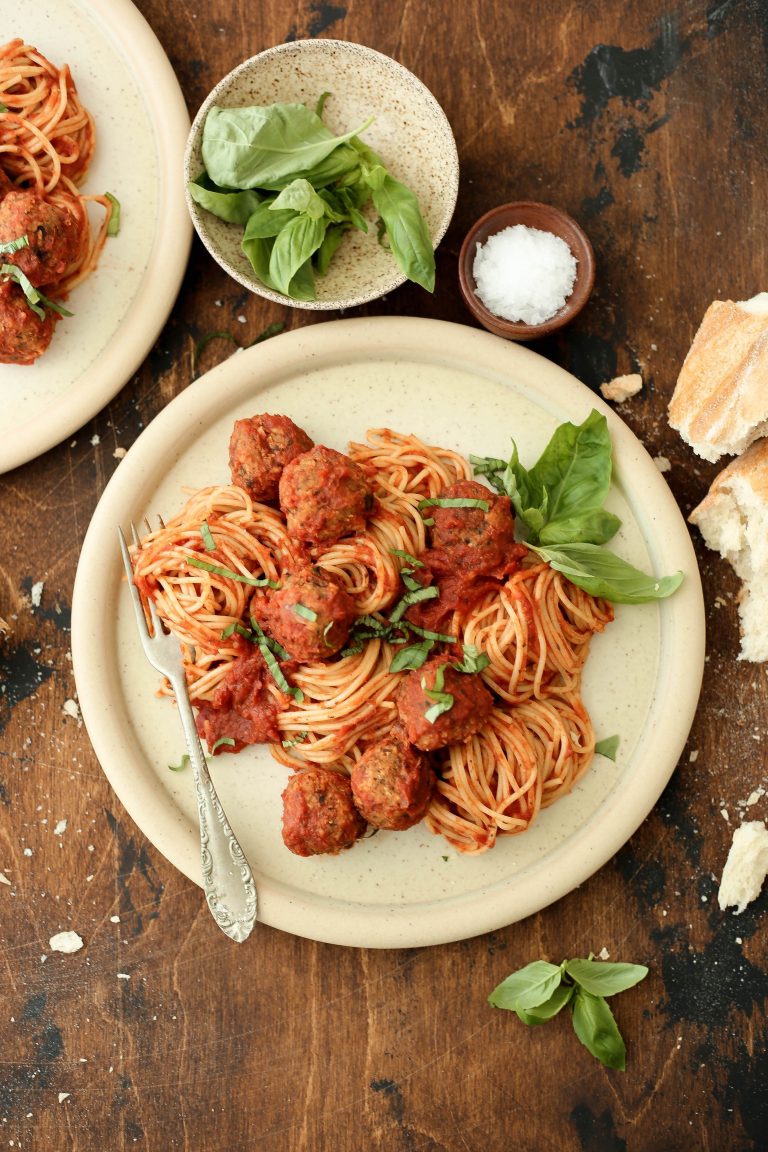 Why We Love It: Giving my go-to spaghetti a glow-up is exactly what I'm looking for in 2023. These vegan meatballs are a delicious and healthy alternative to the traditional ground beef meatballs that we know and love. Making the meatballs from white beans also prevents grain-on-grain meatballs that are usually presented as a vegan option.
Hero Ingredient: The cannellini beans are such a simple and delicious way to boost the nutrition of your dish.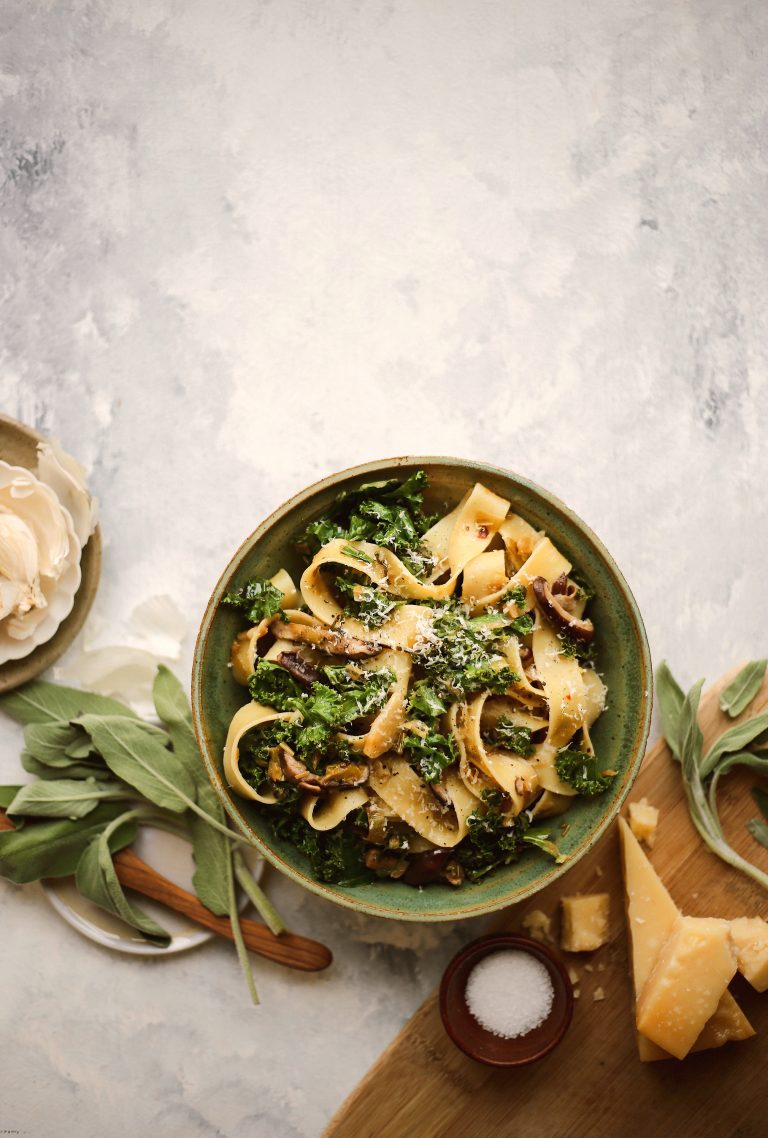 Why We Love It: Minimal dishes meet cozy comfort in creating the perfect pappardelle dish. The umami from the shiitake mushrooms creates a light yet indulgent flavor that combines perfectly with the melted parmesan. Leeks keep this recipe from feeling heavy and pair perfectly with the mushrooms. It's hard to go wrong with this one-pan vegetarian favorite.
Hero Ingredient: When cooked low and slow, the leeks are the star of the show. Their indulgent yet light flavor pairs with the mushrooms perfectly.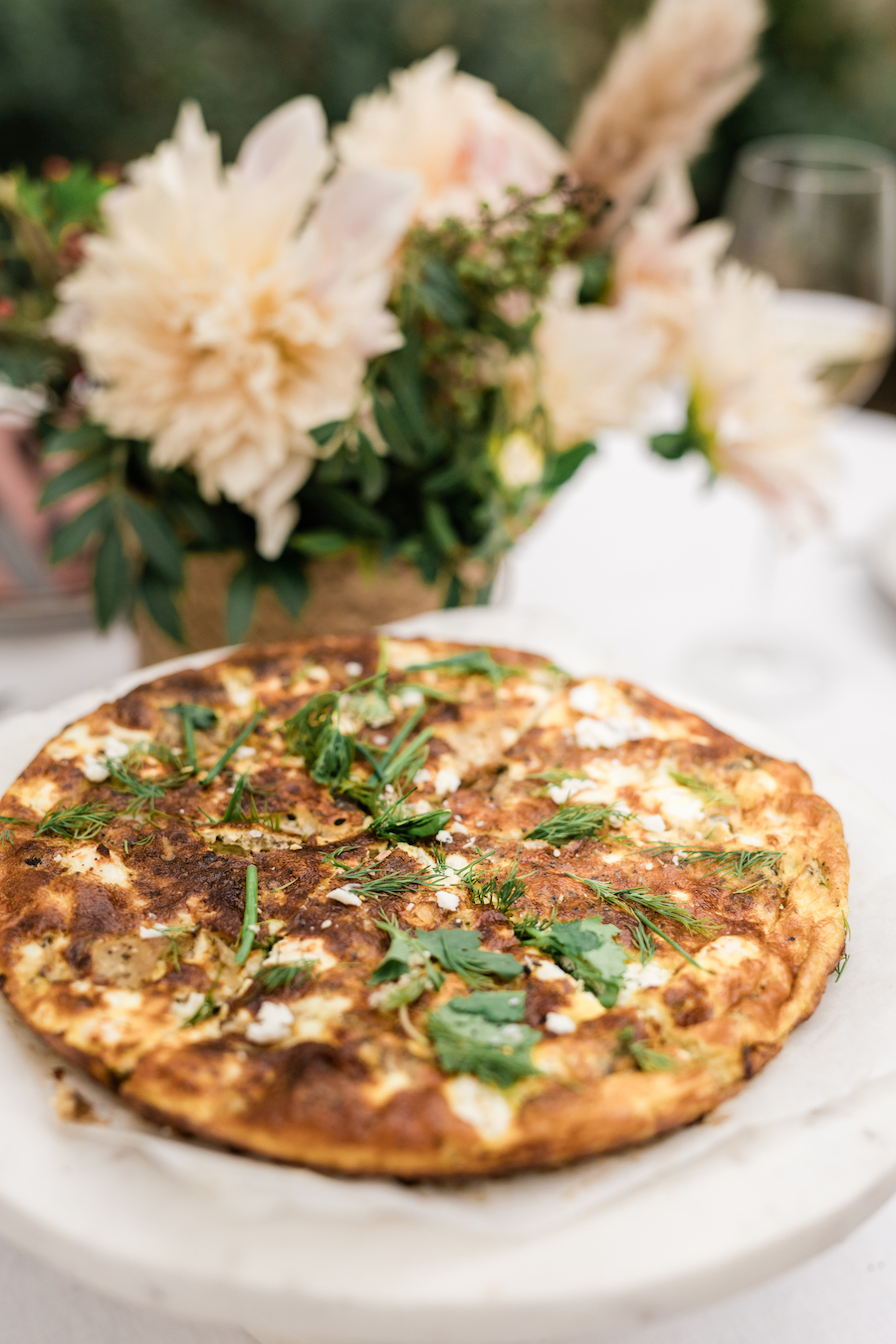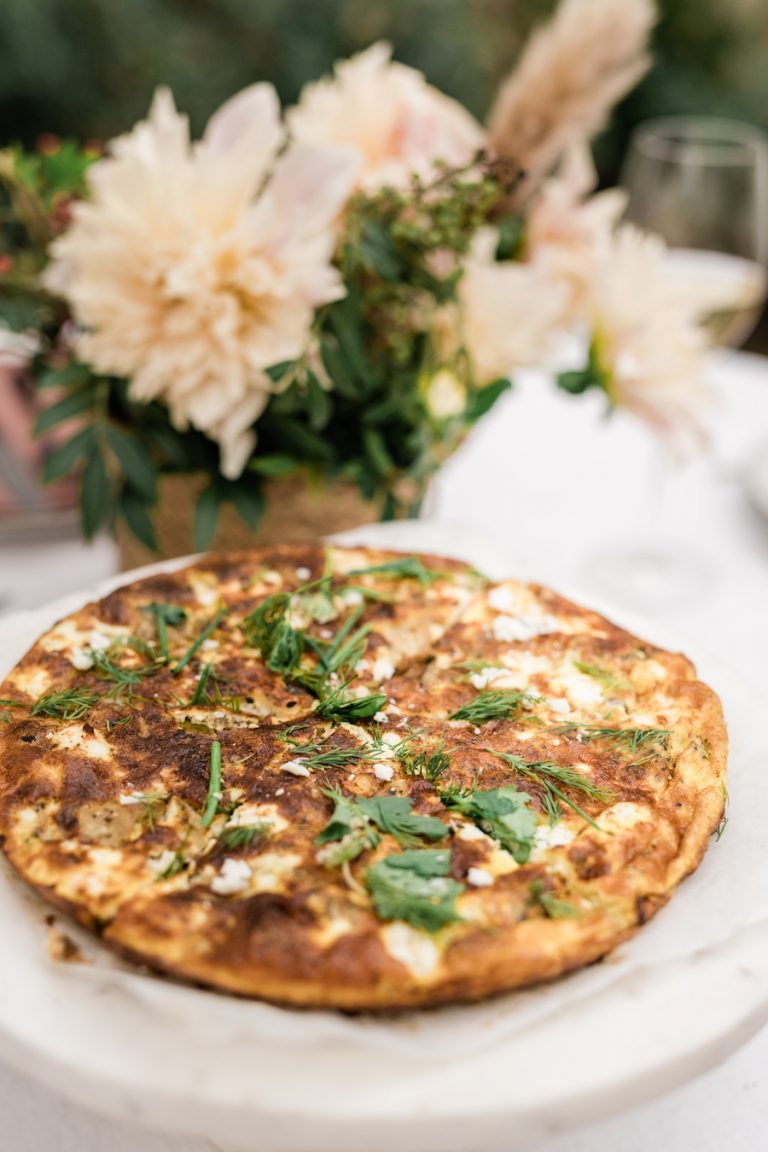 Why We Love It: Eggs and veggies keep this dish simple and streamlined, but goat takes your frittata to the next level. This recipe also contains an extensive list of topping options for all of your frittata endeavors. Serving with spring greens adds even more nutrition to this easy dish while keeping its vegetarian, gluten-free, and nut-free elements.
Hero Ingredient: While any type of cheese can be used in a frittata, goat cheese adds a sweet richness that contrasts the spinach and mushrooms. Less is more when sprinkling atop your frittata.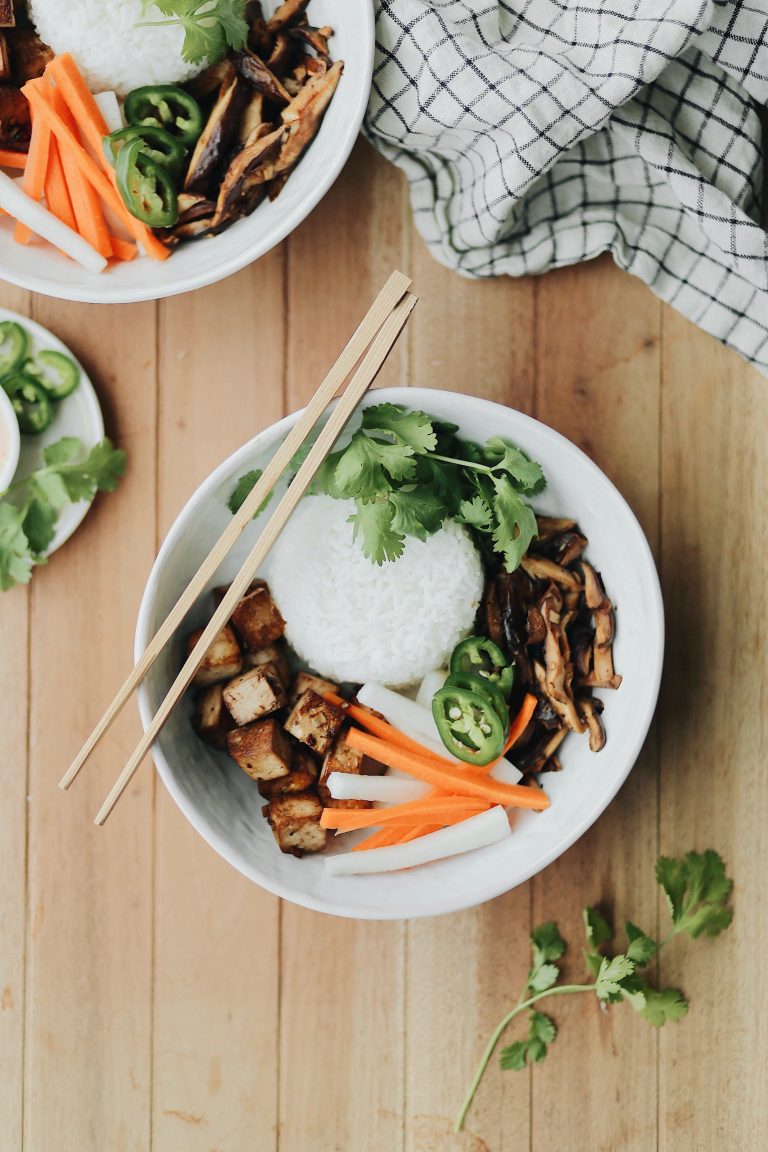 Why We Love It: One of the most sought-after meals in Austin is a Banh Mí, and I can't say that I disagree with this popular take. This bowl features not only mushrooms but pickled veggies and spicy tofu. The variety of ingredients in this bowl offers not only a nutritious alternative to the typical Vietnamese baguette bread but provides a unique flavor and beautiful color.
Hero Ingredient: I am obsessed with using spicy tofu as a beef or pork alternative for this Banh Mí bowl. Allowing the tofu to reach a perfect golden brown while sautéing ensures that your tofu has the perfect texture.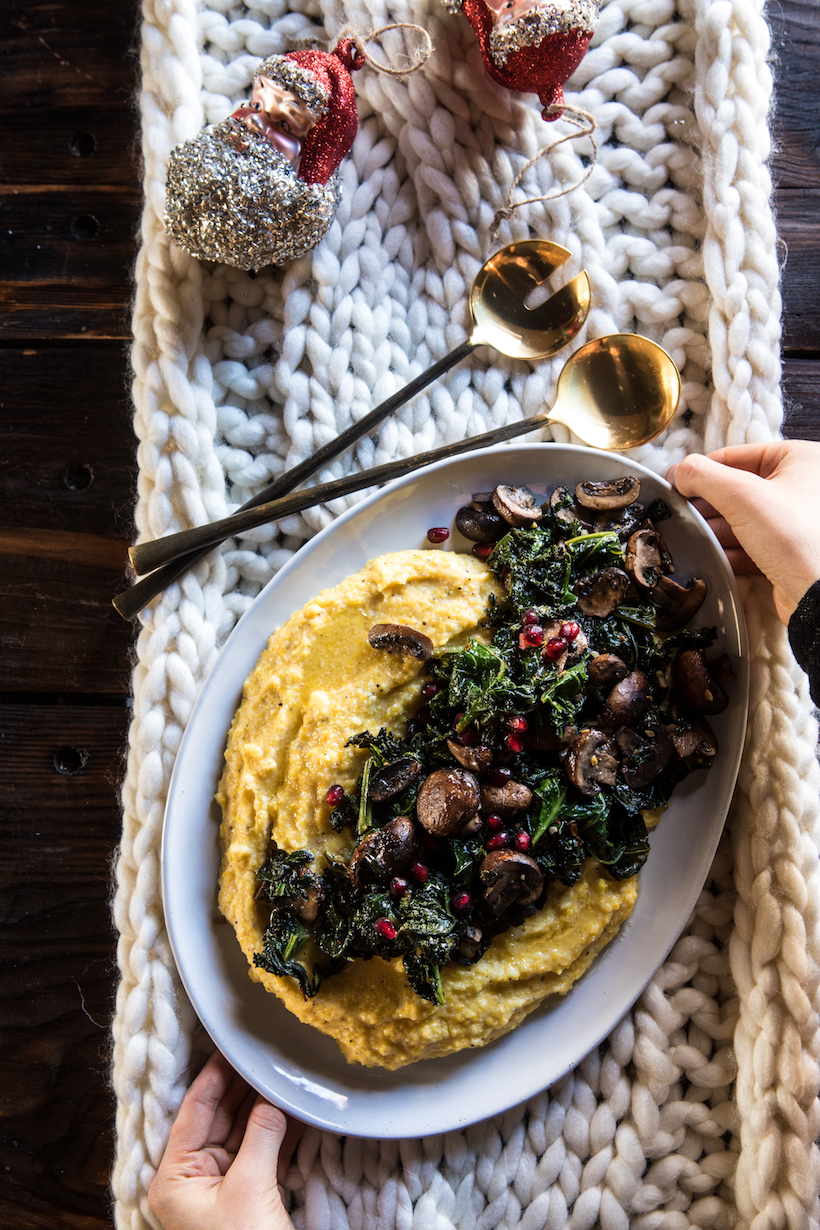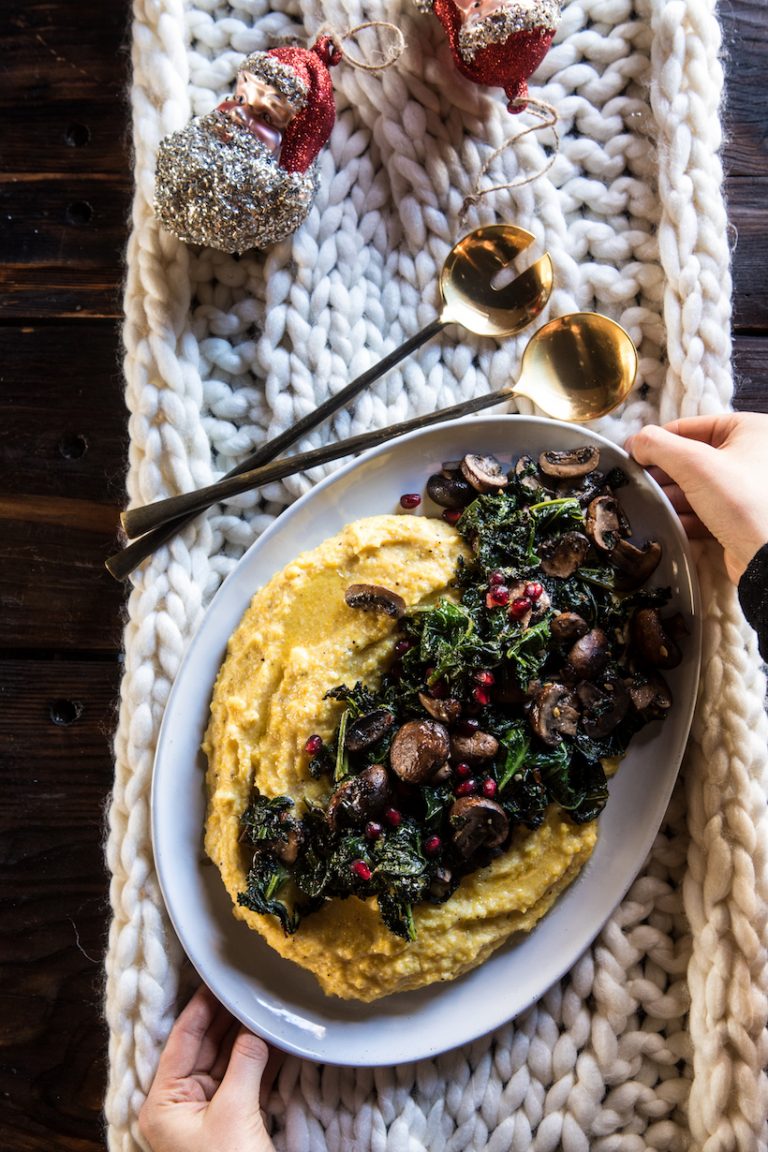 Why We Love It: Cozy up with this creamy polenta whenever you need to wind down. Kale and mushrooms are an added health benefit for this hearty dish. You can't go wrong when serving these veggies with a garlic-butter sauce, which creates a flavor that contrasts the polenta's rich creaminess. Leftovers can also be served with a protein like grilled chicken or seafood.
Hero Ingredient: Polenta is a great grain that's quite easy to cook, super creamy, and fairly healthy.
Why We Love It: Bowls are undoubtably one of the most popular dishes right now for busy weeknights. But as is the case for many workweek wonders, there is nothing boring or basic about them. In this recipe for the most perfect farro bowl, healthy ingredients such as cauliflower, farro, kale, and mushrooms make for a filling and flavorful bowl. Plus, the toppings possibilities are truly endless. Recipe creator, Gail Simmons recommends using roasted butternut squash and sweet potatoes to finish the dish.
Hero Ingredient: The bowl's freshness, especially from the chopped herbs, beautifully complements the nutty farro.
This post was originally published on January 20, 2020, and has since been updated.