Every Friday, Steve Reitmeister (Reity) and I sit down to chat about the week and how we're feeling about the stock market (SPY). Normally, the two of us are pretty in sync -- we've both been pretty bearish for months. However last week, it looked like that was starting to change. "Are you bullish now?", he asked. I think my answer to his question surprised him. Read on for what I said -- and why...I think the results may surprise you too….
(Please enjoy this updated version of my weekly commentary originally published January 20th, 2023 in the POWR Stocks Under $10 newsletter).
Market Commentary
Now, for those of you who also read my POWR Growth newsletter, this is a bit of a retread, but I thought it nicely summed up my latest thoughts on where the stock market (SPY) currently is, and what we need to see next for things to change.
So, back to Reity's question: Am I bullish now?
The answer is… it's complicated.
I've been pretty bearish for the past six or seven months.
Fed Chair Jerome Powell made it pretty clear that inflation was Enemy No. 1 and the central bank was going to do anything in its power to get prices under control. I mean, come on; his top buzzword was "pain." It was not a good time to be long anything.
And as we saw in 2022, Powell meant what he said and he said what he meant. Stocks paid the price, falling nearly 20%.
We finished the year commiserating about our "no show" Santa Claus rally and sighing over the number of analyst predictions for poor earnings and a coming recession.
And then, we flipped over our calendar year and things started looking up. The S&P 500 (SPY) has gained nearly 4% in just a few weeks. And price can't lie. Clearly someone is buying.
So, what's the deal? Did someone just forget to send out the memo that we had switched from bear to bull?
Things certainly seem better than we were collectively expecting at the end of December.
So, am actually I bullish now? Not particularly. But I'm not particularly bearish either.
If you ask me, I think we're somewhere in between. Things aren't roses and lollipops… but they're also not on the verge of collapse.
Yes, we still have inflation and a Fed threatening to raise the terminal rate further… but we also have three consecutive months of reports showing that inflation is in a downtrend.
We have an inverted yield curve… but we also have economist Campbell Harvey saying the famed (and highly accurate) recession indicator could be wrong this time. That's a really big deal; Harvey is the guy who linked inverted yield curves to recessions in the first place.
We have huge earnings misses like this week's report from Goldman Sachs… and then major earnings beats like this week's reports from United Airlines and Netflix.
And don't forget about those bullish green shoots I highlighted in last week's issue…
Things are complicated, y'all!
But I see three potential turning/pivot points that could make things a whole lot less complicated, one way or the other.
1) Things (economic data/earnings/current events) turn negative.
One reason I think people may be buying right now? We set the bar really, really low. Going into the year, we were expecting disaster. But so far, things have been pretty neutral, which means they've been great!
But if this is just a bear market rally, I think the first sign of negativity could spoil the party and scare off investors. And then we're back to everything just being the worst.
But if we get some bad news and investors just shrug it off? Or if we continue to see more of these economic "green shoots" in subsequent reports? Then yeah, I think we could be looking at a new bull.
2) The job market finally snaps.
The "consumer" will keep consuming as long as the jobs picture remains rosy. That's certainly another factor buoying stock prices right now. A lot of people are arguing that we "can't" have a recession because the job market is too strong.
Of course, this is a bad "bull market" indicator to rely on, since employment lags behind most other indicators. Sure, if employment stays tight, people will keep spending and the Fed will probably get the "soft landing" they've been aiming for.
But we could be well on our way down the next leg lower before we see any weakness in job numbers because employment is a lagging indicator.
That's why it's difficult to hang your hat on the jobs data.
(Oh, and we have seen some weakness in job numbers. Just ask anyone you know who works — worked? — in the tech industry, where a number of major companies have laid off several thousand employees. Just this week, Alphabet announced it was laying off 12,000 jobs this quarter.)
3) The S&P 500 breaks above 4,000… and stays there.
This is a major psychological resistance level in the market right now. In the past week, the S&P 500 has managed to get THIS CLOSE to closing above 4,000… only to fall pennies short.
Why does that number matter? It doesn't, theoretically. What does matter is that we've failed to break above it now — multiple times. So now, when stocks start approaching 4,000, buyers ask themselves if they're buying too high… and then all the buying interest dries up.
If investors had a strong conviction that the S&P 500 would keep climbing above 4,000, they would absolutely buy. The fact that we can't break that level means there's not enough bullish conviction. For the market to pick up again, we'll need to bust that line.
Until we do… or until we see the results from one of these two other potential turning points, things will likely remain complicated.
Even in the best-case scenario — no recession, mixed earnings, a pause in rate hikes — I'm not seeing anything pointing toward a market boom. Prices are still elevated. Supply chain issues are still very real.
Companies are still warning investors that they're not expecting much growth for the year. It's probably not going to be a 30%-gain kind of year…
Conclusion
The long and short of it is that we're in market purgatory. The potential of a recession is hanging over our heads… and over the market. Earlier this week, I even heard an analyst say it would be better to have a recession and just get it over with.
Until we see the market turn one way or the other, we'll probably still keep about 40% of our capital in cash and the rest in high-quality stocks under $10. That means that in addition to adding a few new picks, I'll be looking to sell a portion of our positions when they hit big profits.
That way we can continue riding their strength upward, but we're protected from any major changes in direction.
What To Do Next?
If you'd like to see more top stocks under $10, then you should check out our free special report:
What gives these stocks the right stuff to become big winners, even in this brutal stock market?
First, because they are all low priced companies with the most upside potential in today's volatile markets.
But even more important, is that they are all top Buy rated stocks according to our coveted POWR Ratings system and they excel in key areas of growth, sentiment and momentum.
Click below now to see these 3 exciting stocks which could double or more in the year ahead.
All the Best!


Meredith Margrave
Chief Growth Strategist, StockNews
Editor, POWR Stocks Under $10 Newsletter
---
SPY shares closed at $395.88 on Friday, up $7.24 (+1.86%). Year-to-date, SPY has gained 3.52%, versus a % rise in the benchmark S&P 500 index during the same period.
---
About the Author: Meredith Margrave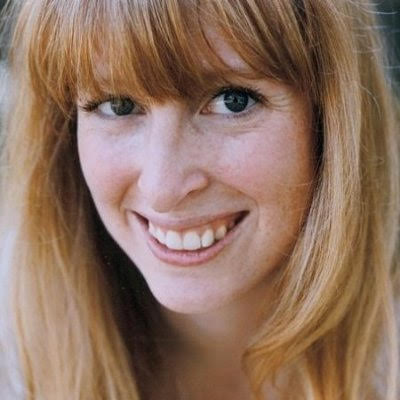 Meredith Margrave has been a noted financial expert and market commentator for the past two decades. She is currently the Editor of the POWR Growth and POWR Stocks Under $10 newsletters. Learn more about Meredith's background, along with links to her most recent articles.
The post 3 Key Points to Watch in Today's Market appeared first on StockNews.com